By Matt Besler
At first glance, the Inauguration of the 99th Illinois General Assembly (ILGA) seemed to play out as it did in 2013 as the 98th ILGA was inaugurated. A Democrat supermajority spilled over onto the Republican side of the stage. Next, we watched the charade of electing Mike Madigan as the House Speaker. Madigan then outlined the dire need to address the state's deficit problem, never acknowledging the fact that it was on his watch that Illinois sank to the lowest credit rating in the nation and rose to the highest unemployment rate in the Midwest. Someone even remarked that Barbara Flynn Currie's nomination of Speaker Madigan was just an updated version of her 2013 nomination speech. Business as usual in Springfield.
But as the ceremony progressed, it was clear that this wasn't 2013. We watched as the Democrat Speaker offered a congenial introduction of Comptroller Leslie Munger, an intelligent and talented business executive who, just months earlier, was the target of false and offensive accusations at his behest in her race against one of his minions for state representative. Then, as Jim Durkin accepted the position of Minority Leader, he noted that freshmen legislators made up 25% of the Republican caucus. It is, indeed, a new day in Illinois.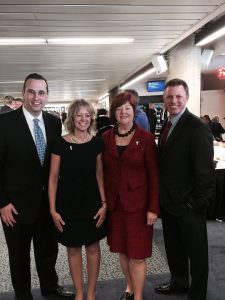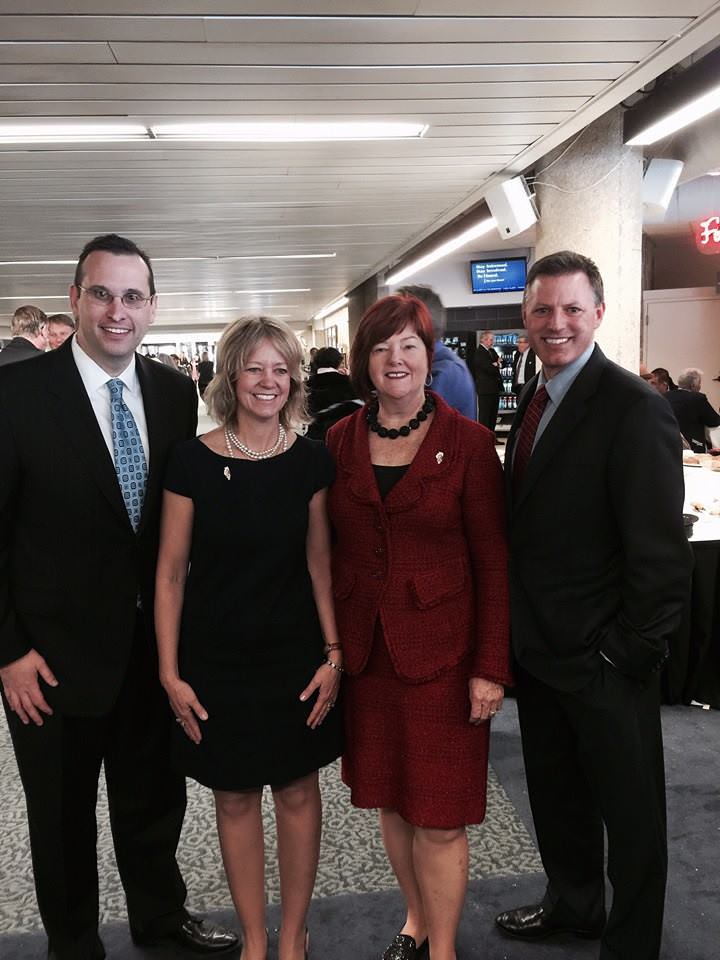 Tomorrow, the General Assembly will call to order its 2015 Spring Session. Revolution is in the air. However, we cannot leave the advancement of that revolution to chance… or to the political establishment. As political reformer and state representative, Jeanne Ives, affirmed in a recent commentary, "It is within our power to turn this state around."
There is still much work to be done. And it will take a large-scale effort.
At the Illinois Opportunity Project, we are ready to work. We're ready to dive into the quagmire of bad policies and regulations that have caused taxes to rise, business growth to stagnate and household incomes decline. We are ready to see the end of polices perpetrated by Mike Madigan and the Springfield establishment against the families and businesses of Illinois. We are ready roll up our sleeves and work with the 99th General Assembly to save our State.
The liberty-principled in Illinois must take the moral high ground and align with the values of Illinoisans who embrace the equity, efficiency and excellence that are revealed through free market programs, such as school choice; the relevance and value of religious liberty; and the financial freedom and security provided by a 401(k) program option for public employees. In general, these policies offer people greater dominion over their own lives.
Our goal is to ignite a large-scale conversation about liberty, as well as the ascension of free-market success and truly free societies. But, this conversation won't happen unless we carry it forward.
So, to our political leaders: Ask yourself why you ran for office.  Know your own values and principles. State them. Lead with them. Apply your principles at every decision point. Knowing exactly who you are and who you represent will allow you to lead with a clear vision and strong voice on any issue.
To our Liberty Leaders: Go to a town hall meeting or call your political leaders, demand they articulate their first principles and values. Question them on their operating values and their public morality. Judge them by whether they live up to their values and by whether their values live up to yours.
We invite you to join us, visit our website, www.illinoisopportunity.org, to share your ideas; post your thoughts; challenge ours; and to join our Policy Revolution in order to advance liberty. This is the very ideal on which our state was founded. The election of a Pro-Business Governor and principled caucus of new legislative leaders sets the stage for structural transformation in government. Let the inauguration of our next set of pro-business, liberty principled state legislators, Illinois' 100th General Assembly, be a testimony to political revolutionaries and to the enduring legacy of liberty.