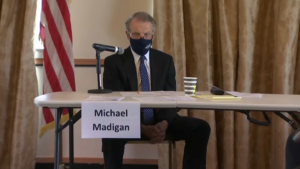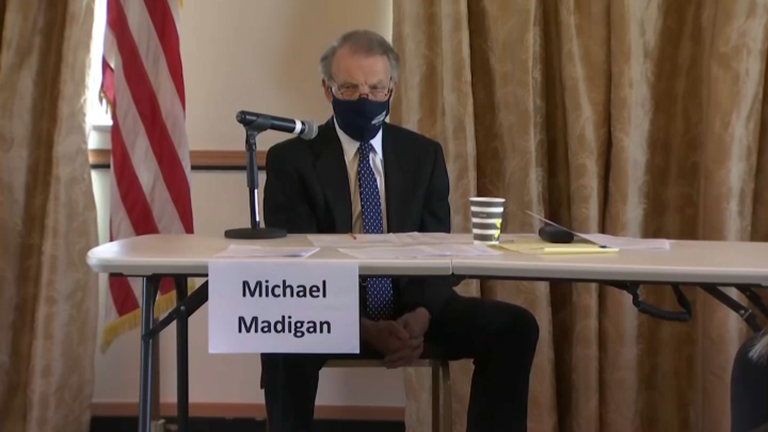 February 25, 2021
By: Katie Clancy
On Chicago's southwest side, the week started with a new successor to Madigan's House District seat and then ended with yet another new successor.
Rep. Edward Kodatt was on the job for just about two days before Mike Madigan and 13th Ward Alderman Marty Quinn called on him to resign after learning of Kodatt's "alleged misconduct."
It's worth noting that this isn't the first time someone from the Madigan camp was forced to resign for their bad behavior. One in particular, Kevin Quinn, the brother of Alderman Marty Quinn, ended in a $900,000 lawsuit.
On Thursday, Angelica Guerrero-Cuellar who received the second most votes the first time around was sworn in and is the third State Rep. who has represented the 22nd District this week. With a new successor and after stepping down as Chairman of the Democrat State Party, this may be the last time we hear from Madigan for a while.
Further south in Springfield, the deadline to file bills was February 11 and with that came some good and some bad bills. Let's go through some of them.
The Good
Rep. Mark Batinick (R-Plainfield) and Sen. Barickman (R-Bloomington) filed bills to empower voters to recall elected officials. As of now, voters can only recall the Governor and only with a nearly impossible effort. But this legislation would expand citizen recall powers to all statewide held offices, State Representatives and Senators, and local government officials.
The political class in Springfield has proven to be unreliable when it comes to holding their colleagues accountable. This way voters can organize and band together with their neighbors to remove politicians from office who are corrupt, under federal investigation, or checked out.
State Reps. Steve Reick (R-Woodstock), Blaine Wilhour (R-Beecher City), and Adam Niemerg (R-Dieterich) filed legislation to fund students directly instead of granting the funds to the state public education system. This gives parents the opportunity to send their child to whichever school they find best for their educational needs, rather than only their local public school.
This bill is timely given Pritzker's proposal to gut the Tax Credit Scholarship Program that serves needy children. Parents deserve more choices especially since we've witnessed the outrageous demands from teachers unions who refuse to re-open for in-person learning. The passage of the controversial "Culturally Responsive Teaching and Leading Standards" that forces politics into the classroom. Also, the fact that two-thirds of Illinois students are failing to meet standards in Math and English. Illinois desperately needs more school choice and this bill would be huge for so many families across the state.
Freshman legislator, Rep. Chris Bos (R- Lake Zurich) is bringing his expertise in fighting human trafficking to the General Assembly by filing legislation that provides more protection for victims. Huge thanks to Rep. Bos for bringing more awareness to this serious issue.
The Bad
After our big push to defeat the "Culturally Responsive Teaching and Leading Standards," we have to keep fighting. State Rep. Rita Mayfield (D-Waukegan) has filed a bill that if passed would accelerate the implementation of the standards to this year starting July 1.
There are plenty of other problems that the state should be addressing as far as education goes before they rush to push politics in the classroom.
House Democrats are determined to pass the Clean Energy and Jobs Act (HB804) this year. Some of its lofty goals include removing over 1,000,000 gas vehicles from the roads and phasing out all fossil fuels.
This would cause tons of job losses and put the government in complete control of another industry that they have no business in wielding power over.
Lastly, although it hasn't been filed yet and may have to wait until the next session, State Rep. Marcus Evans wants to combat the rise in carjackings by banning the video game Grand Theft Auto through the state legislature. He cites the video game is at fault for the high crime numbers and negatively influencing kids who commit these crimes.
This is the level of seriousness and deep thinking we get from the politicians in Springfield. These are the same people who brazenly determine what and how your child is taught in school, how much your family pays in property taxes, and how much your small business ought to pay in taxes. Ultimately, these are the people who currently have the power to determine your family's future in Illinois.
We'll continue to update you on what you need to know behind the scenes in Springfield. That way, together, we can organize and let our voices be heard in support of good policies and against the bad ones that will continue to drive opportunity and families out of the state.
GET INVOLVED: