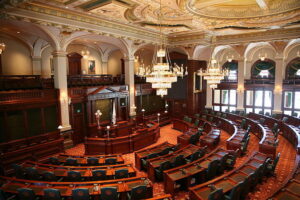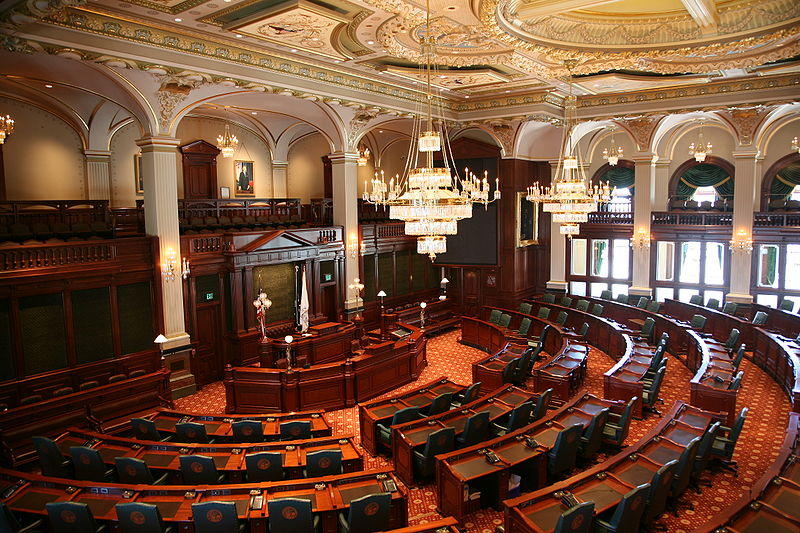 February 12, 2021
By: Katie Clancy
Last week, the House gathered for the first and only day of Session this month to vote on the House rules.
While there were some highlights such as enacting term limits for leadership positions, there's still too much power wielded by the House Speaker and a lack of transparency and public notice of bills that affect all Illinoisans. The House rules vote broke down along party lines with Democrats voting yes and Republicans voting no.
But the larger issue is that the party that continues to hold power, no matter the rules, is the party of higher taxes, unwillingness to act on ethics reforms, and leaders on policies that have led Illinois to have the worst job losses in the history of the state.
Speaker Welch and the House Majority aren't looking to enact the structural reforms Illinois desperately needs. Instead, they are carrying on the same high-tax, Madigan led policy agenda that puts special interests first and families and small businesses last. Remember, Speaker Welch was one of the biggest cheerleaders for Gov. Pritzker's Tax Hike Amendment which would've hurt small businesses and families at a time when they are struggling the most. Just as bad, two short years ago Welch praised and nominated Mike Madigan for Speaker.
Illinoisans will see more of the same from Gov. Pritzker and the rest of the political ruling class in Springfield. This year, the legislature has prioritized "so-called criminal justice reform" that jeopardizes public safety, they are promoting politics and activism in the classroom rather than the basic subjects of reading and math, and already proposing more tax hikes on businesses to close the budget holes.
On the bright side, new leaders in the House of Representatives like Amy Elik (R-Fosterburg), Chris Bos (R-Lake Zurich), Seth Lewis (R-Carol Stream), Paul Jacobs (R-Pomona), Tim Ozinga (Mokena), and Adam Niemerg (R-Dieterich) have kept their campaign promises and rejected their lavish taxpayer funded pensions.
State Rep. Blaine Wilhour (R-Beecher City) introduced a bill to fund students directly if their assigned public school refused to open for in-person learning. With those funds, they could attend a private school or another public school that was offering the option of in-person learning.
Meanwhile on the Senate side, Sen. Julie Morrison (D-Lake Forest) is breaking ranks with Gov. Pritzker and holding a Senate hearing to get to the bottom of the disaster that has been the COVID-19 vaccine rollout. As of now, Illinois remains below the national average of doses administered.
The Pritzker administration has failed to prioritize vaccinating our most vulnerable populations and putting children and their education first.
Gov. Pritzker stood by while the Chicago Teachers Union made national waves by refusing to put their students first and politicizing the reopening of schools citing "dangerous" conditions. These school closures continue while private and suburban schools in Chicago and across the state have been operating in-person learning safely.
This week, the Governor is presenting his budget address that proposes more tax hikes on businesses and the same record spending. The media has been echoing his "flat spending" in the budget, but what "flat" actually means is spending billions more than we can afford. Pritzker also announced there would be no income tax hike included even though he threatened to raise income taxes by 20% across the board if voters failed to pass his Tax Hike Amendment. Turns out voters like you successfully called his bluff.
While our political leaders fail to prioritize what's important, we need advocates like you to join with your neighbors and friends to demand change.
We will let you know what's really going on behind the scenes in Springfield. Then it is up to informed leaders like you to get involved in our movement engaging in neighbor-to-neighbor conversations to hold the politicians accountable and ensure we are able to effectively make change and continue to put pressure on Gov. Pritzker and his allies in the House and Senate.
With your support and advocacy, we will change our state for the better and have policy leaders in power that share our same vision to make Illinois a place where families and small businesses flock instead of flee.
GET INVOLVED: