The Illinois Opportunity Project released the following statement on Governor Bruce Rauner's third annual budget address:
"At the hands of the Democrat Majority that has run this state for 30 years, Illinois is in an economic death spiral. Today, our families pay the highest property taxes in the nation and the 4th highest overall tax burden in the country. Last year, over 100,000 Illinoisans fled the state. Families and businesses are tired of waiting on politicians for solutions to the state's budget impasse and major structural problems.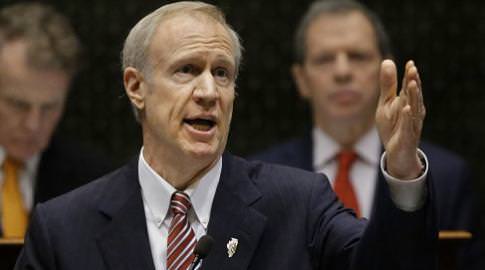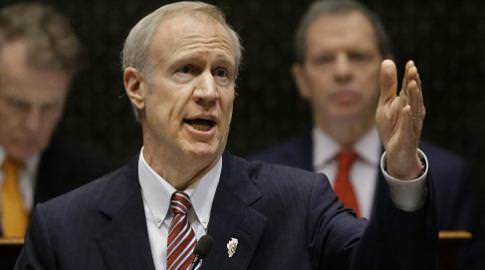 With the crisis more acute than ever, the Governor called for growth through structural reform in his third budget address. This is the only way that we can save our state and protect families. Achieving this goal requires political courage, especially given recent efforts by Democrats to seduce spiritless and irresolute Republican leaders into compliance with their "Grand Bargain" budget compromise. This Grand Bargain Budget would only serve to further solidify the state's warped spending priorities and structural mismanagement.
To set the state on a new track, we have to reject the idea that raising income taxes and expanding the sales tax to strike an elusive deal on a state budget are the right solution for Illinois. In fact, such legislation would move Illinois further in the wrong direction.
Without significant reforms, any tax increase, such as the 33% tax hike proposed by Senate President John Cullerton and Senate Minority Leader Christine Radogno, will be delivered on the backs of hard-working families and businesses.
Despite recent proposals from the Illinois Senate, we are hopeful for the future of Illinois. The Illinois Policy Institute Plan that balances the budget by addressing the major drivers of spending in the state gives us a path. And politically courageous legislators, like State Representatives Jeanne Ives and Allen Skillicorn, give us hope that a balanced plan can be given a fair hearing in the Illinois legislature.
We are hopeful more courageous leaders will step forward to support real reform. The "Turnaround" that Governor Rauner campaigned on is still within reach. Such a revolution in state government could make Illinois a leader and model for other states in the 21st century."