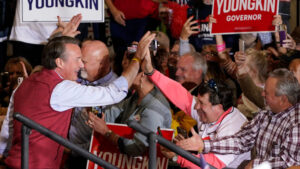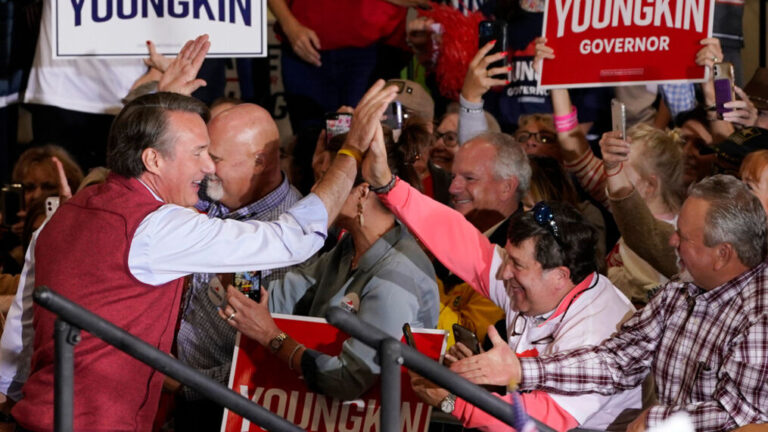 November 15, 2021
By: Mark Cavers
Illinoisans pay some of the highest taxes to one of the most corrupt governments in the country, which fails to provide even basic services like quality education for kids or safe neighborhoods for families.
It has been this way for a generation as Illinois has become steadily more difficult to live in, more expensive to do business in, and more unsatisfactory to raise a family in.
Will that change in 2022? Elections from across the nation this year point to an environment that will be favorable for change.
In Virginia, candidates who promised to lower taxes, ensure public safety, and improve education won. In New Jersey, a candidate who barely spent any money defeated a powerful protector of the status quo propped up public-sector unions. In Seattle, a candidate who focused on preserving public safety won in a race previously thought unwinnable.
Besides the hope these wins provide, what lessons can those who want policy change take from this year's election results?
Candidates Matter
"First things first: Candidate quality matters. Youngkin is a disciplined communicator, an optimistic leader, and a relentless campaigner who took his message into communities long ignored by Republican candidates." –Jeff Roe, Youngkin Campaign Chief Strategist
Candidates matter. In Virginia, part of the reason attacks on Governor-elect Youngkin didn't stick is because they weren't believable. Youngkin, the suburban father of four, didn't come across as extreme. He didn't allow himself to be defined by his opponents or his party.
Rather than playing down to caricatures, he built his own brand. He pushed a positive, solution-oriented message every day on the campaign trail. And he did it with energy, focus, and authenticity.
In 2022, for good policy ideas to win, they will need talented and articulate messengers. It isn't enough to have solutions that lower property taxes or improve k-12 education. It isn't enough to rally those who already agree with us.
We need talented individuals who can communicate the benefits of our policies while clearing a competence and character hurdle that allows them to appeal to independent voters.
2. Kitchen Table Issues Not Kitsch National Issues
In polls leading up to the election in Virginia, voters consistently said the economy was their top issue.
Terry McAuliffe and his allies spent their time attacking Youngkin as a Trump acolyte and extremist with "a smile and a fleece vest." But they never addressed what they would do to alleviate the daily concerns of Virginia families.
Youngkin understood that elections are about the future, a promise to deliver. He focused relentlessly on kitchen table issues, avoiding what was driving the national narrative to talk about what mattered to Virginians' future.
He pledged on his first day to:
Cut Costs for Virginians
Keep Our Communities Safe
Reinvigorate Job Growth
Restore Excellence in Education
Make Government Work For You

In Illinois, Gov. Pritzker is following McAuliffe's failed playbook. When he isn't demeaning his opponents as "carnival barkers" and "extremists," he's focused on making Illinois the most progressive state in the nation.
This dual focus leaves very little time for addressing the concerns that matter to ordinary families.
Last week, while historic violence continued unabated and the cost-of-living climbed, Gov. Pritzker and out-of-touch top legislative Democrats were in Glasgow for a summit on climate change.
In Illinois' schools, where only 26% of kids performed at grade-level in math and only 31% in English, Chicago Public School students didn't have a chance to learn on Friday as schools were shut for "Vaccine Awareness Day."
The status quo is failing ordinary families, and that is why Pritzker and his allies will try and make 2022 about anything other than their record.
To change policy in 2022 and beyond, candidates must localize their races and make them prospective: what they promise to deliver. A key part of that is having candidates who aren't easily defined by the national landscape or their past. The other part is focusing relentlessly on kitchen table issues and what can be done to tangibly improve voters' lives.
3. All the benefits of Trump without any of the side effects
One of the questions leading into this election year was whether "Trump voters" would turn out and vote when Trump is not on the ballot. The answer is a resounding yes.
Youngkin outperformed Donald Trump in every single Virginia county, including improving his performance in rural counties. In rural Bath County, then-President Trump defeated President Biden with 73% of the vote. Youngkin received 79% of the vote. This shows that outsider candidates can benefit from the Trump coalition without becoming Trump and build beyond it.
In Illinois, in 2020, President Trump received 681,000 more votes than Bruce Rauner did in 2018. Trump's 2,446,891 votes are more than enough to win every past off-year election. Motivating and turning out these voters without driving similar turnout among opponents is a critical component of any candidate's path to victory.
Youngkin shows that voters' disappointment in President Biden and unease at liberal overreach, can motivate these voters to come out and vote for change. Youngkin, in fact, was able to capture a larger share of rural and small-town voters than Trump was, according to exit polls.
To win in Illinois, candidates need to present a policy agenda that appeals to ordinary voters regardless of geography and highlight the ruling elites' failures.
4. Suburban families want change too
In 2021, Youngkin flipped 12 counties that Biden won one year ago, including suburban counties like Stafford County, which Trump lost by 3%, but Youngkin won by 10%.
This year's results show a pattern of voters willing to vote for local candidates pushing for policy change even if they weren't willing to do it at the national level.
In Loudoun County, Virginia, Gov. Youngkin lost by 11% compared to President Trump, who lost by 25% in 2020. In Fairfax County, Youngkin received 35% compared to the 28% Trump received in 2020.
And this dynamic wasn't limited to Virginia. In Somerset County, New Jersey, a suburb of Trenton, Trump lost by 20% in 2020. This year, Republican Gubernatorial candidate Ciattarelli lost the county by 2%. Bergen County, an urban/suburban county outside of Newark, went for Joe Biden by 16% in 2020. In 2021, Democrat Governor Murphy won by 5%. 
In Illinois, we already saw this dynamic at play with the graduated income tax. The "no" votes on the tax, a proxy for Pritzker's governing vision, received 612,500 more votes than President Trump and ran 30% ahead of Trump in the collar counties. In that same election, House Republicans picked up seats by running ahead of President Trump in districts across the state.
The 2021 elections results give us reason to be optimistic that candidates who articulate a vision and action plan that alleviates the concerns of ordinary families can appeal to suburban voters and win. But they need to take heed of the lessons that can be learned from success in other states.
With talented candidates, an action plan to deliver real results for families on kitchen table issues, and maybe a fleece vest, candidates running against the status-quo up and down the ticket can win in Illinois in 2022.
GET INVOLVED: