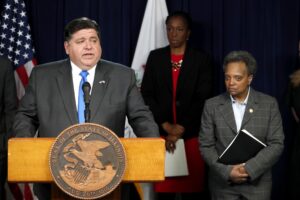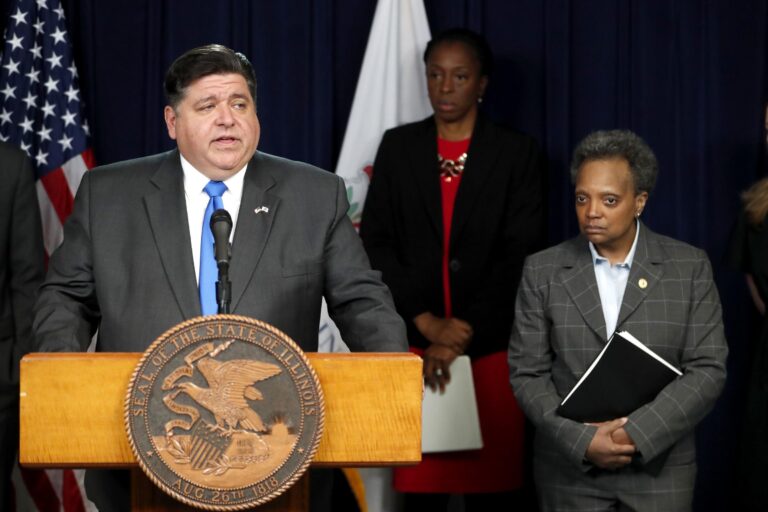 April 21, 2021
By: Katie Clancy
A recent Wall Street Journal editorial pitted the Democrats in Springfield, including Gov. Pritzker, against Chicago and Mayor Lightfoot after the Mayor expressed dismay over legislation that was passed at the state level.
But in reality, Pritzker and Lightfoot are two sides of the same coin. They believe in big government, and both want more power. They just differ on who should have the power.
The two bills that struck a chord between them are a Chicago firefighters pension bill that will inevitably raise Chicagoans' already high property taxes and a collective bargaining bill that gives the Chicago Teachers' Union even more power to strike. The latter bill was signed while Lightfoot was negotiating with the union to get high school students back in the classroom after over a year of remote learning.
Lightfoot decried the firefighters' pension bill that would add a 3% cost of living adjustment because it further burdens the already near-bankrupt pension funds in Chicago. Lightfoot expressed her "disappointment" in Gov. Pritzker's decision and inferred that it would force her and the city council to raise property taxes.
On the outside, one could argue that Lightfoot is protecting her constituents from Springfield's out-of-control spending. But in fact, Lightfoot already hiked property taxes in her 2021 budget and raised the gas tax.
Lightfoot had no problem hiking taxes before, and now she is trying to cry foul. She was also one of the biggest cheerleaders for Pritzker's Tax Hike Amendment that would've hurt small businesses and families even more while they continue to struggle during this ongoing crisis.
As for schools, Lightfoot has always positioned herself as a supporter of public schools. She has long supported limiting education options for Chicago families and promised to do so while running for mayor.
Every time the teachers' union delayed reopening schools this year, they called Lightfoot's bluff, and she caved. Now she wants to act outraged that Gov. Pritzker empowered the unions even more?
Suppose she was really worried about the union's monopoly on the Chicago Public Schools system. In that case, she should be advocating to save the tax credit scholarship program that allows low-income families in Chicago the opportunity to escape union-controlled schools. And she's not.
They may think having a public war of words could convince you they aren't on the same page, but their actions speak louder.
GET INVOLVED: