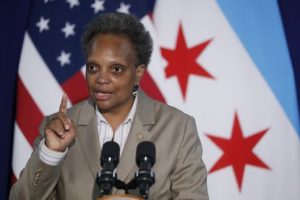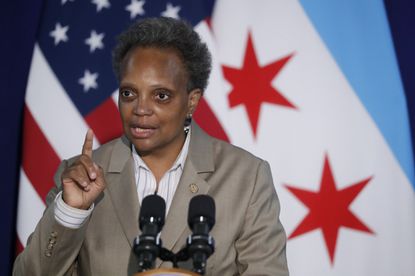 August 11, 2020
By: Matt Rodewald, Director of Communications
Leadership matters in times of crisis.
More than 100 arrested, two people shot, 13 officers hurt. After the latest round of unrest, wreaking havoc from Lincoln Park to the Loop, we'll see how long it takes Mayor Lori Lightfoot and Governor J.B. Pritzker to call the National Guard this time around. It took 72 hours in June. That's a lifetime for businesses struggling in the pandemic and watching their life's work disappear in a heartbeat.
A graduated income tax would kick businesses in the Chicago Loop while they're down. The 4,000 or so organizations that closed up shop since the pandemic started? That number will shoot way higher. Telling folks that are trying to restart their convenience store in Lincoln Park or their boutique on the Magnificent Mile that you have to pay more is just cruel. You don't raise taxes during a recession. Barack Obama said it. Lori Lightfoot knows it.
"We can't keep taxing the hell out of all of our people who make substantial incomes"
– Mayor Lori Lightfoot, Chicago Sun-Times (8/30/2019)
She's said it before, she should say it again. When you place the burden on families they leave. When they leave, they say "Here, you deal with it." And then the politicians look for the next group of people to tax. If Lightfoot wants that boutique to open back up, she better shut down the idea that the Progressive Tax is going to help.
Over and over, you heard the term "world class city" when she and her colleagues took to the microphone early Monday morning. As she deflected blame on a lack of leadership to the folks who came to destroy the Loop, a golden opportunity to scream to the high heavens sits before her:
Businesses are fleeing Chicago, don't make more of them run away come November.
"These same stores that were hit last night were hit previously, not just by looting but by closures related to COVID-19. Stores that were targeted were more than just large chain stores. There are small businesses and restaurants representing our city's jobs and livelihoods, all of which were in the process of recovering or on the verge of recovering."
– Lightfoot, Fox News (8/10/2020)
It's not just small businesses. It's about all businesses. Lightfoot knows that the city is on the brink of economic disaster in the Loop if the looting continues, but deep down she knows that higher taxes will be a death blow in a fight she's already losing.
If she's a world class leader, this is her time to step up and speak out to voters. If she really wants Chicago to stay a world class city, it can't have a worldwide tax burden on its shoulders.
GET INVOLVED: