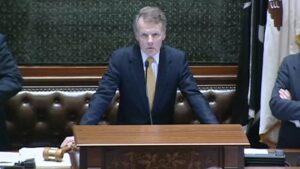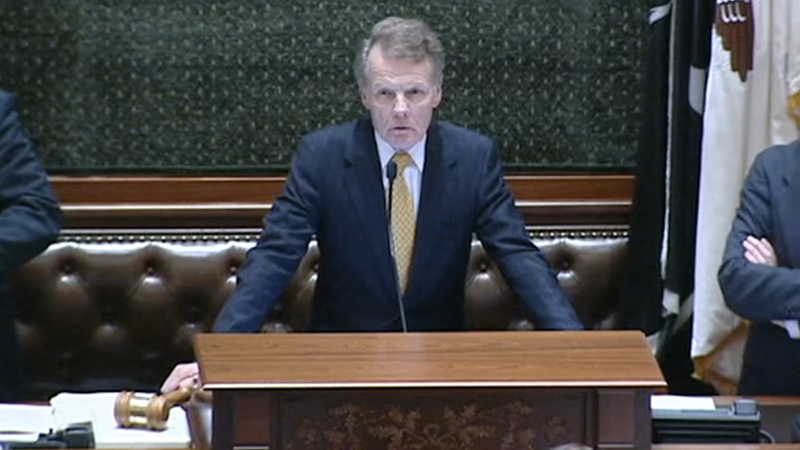 March 10, 2022
After last week's indictment of Mike Madigan, some suburban legislators leaped to try and distance themselves from Madigan, but you know the truth.
Let's start with Speaker Chris Welch (D-Hillside) who started off his first term as newly elected Speaker of the House praising the outgoing Mike Madigan. He began his speech saying:
"This state will never be able to adequately thank Speaker Madigan for the job he has done."
His expressed admiration for Speaker Madigan didn't deter his House colleagues from voting him as the new leader.
Another perfect example of trying to rewrite history is Rep. Mark Walker (D-Arlington Heights). Walker voted for Madigan as Speaker as the ComEd investigation engulfed the Speaker and gladly took $1.9M from Madigan over the years. After Madigan's indictment, with no apparent shame, he said: 
"I hope this signals a turning point away from the old way of doing things, relying less on personal loyalties and deals, and more on openness and policy discussions. The people of Illinois deserve nothing less."
Walker happily enabled the status-quo while the going was good and now he's flying wherever the political winds will take him.
Rep. Suzanne Ness (D-Crystal Lake) took some time to decide if she wanted join the anti-Madigan chorus and made a statement 24 hours after the indictment saying:
"I ran for office because it's important to have leaders who put the public interest above their own personal agenda."
If that's how she felt, then why did she happily accept $1.2M in campaign contributions from Madigan? Will she be returning that now tainted money?
Even the legislators who call themselves the 'Madigan 19' cannot be absolved. For example, Rep. Terra Costa Howard (D-Glen Ellyn) took over $1.6M from the disgraced Speaker. Will she be returning those tainted funds? The same should be said for Reps. Jonathan Carroll (D-Northbrook), Sam Yingling (D-Grayslake), and Daniel Didech (D-Buffalo Grove).
What's even more shocking and telling is the deafening silence from newly elected State Representatives Maura Hirschauer (D-Batavia) and Janet Yang Rohr (D-Naperville). Yang Rohr did her best to dodge the Madigan question while she was running but then-candidate Hirschauer was singing a different tune and told the Chicago Sun Times:
"The allegations against Speaker Madigan are serious, and if they are proven true, they should be condemned by all Illinois politicians." 
And now, after Madigan has been indicted, crickets.
They both refused to take a political risk and stand up for what was right and supported Madigan while he was still gathering votes for Speaker. Maybe the question is: how could they not support him after he funded their campaigns with a combined total of $1.5M?
As suburban legislators try to distance themselves from Madigan or remain silent hoping the story will fade away, we will always remember their complicit behavior that enabled Madigan to rule for too long which resulted in the increased cost of living for families, unsafe communities, and the destruction of trust between the people and government.
GET INVOLVED: