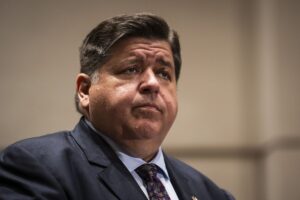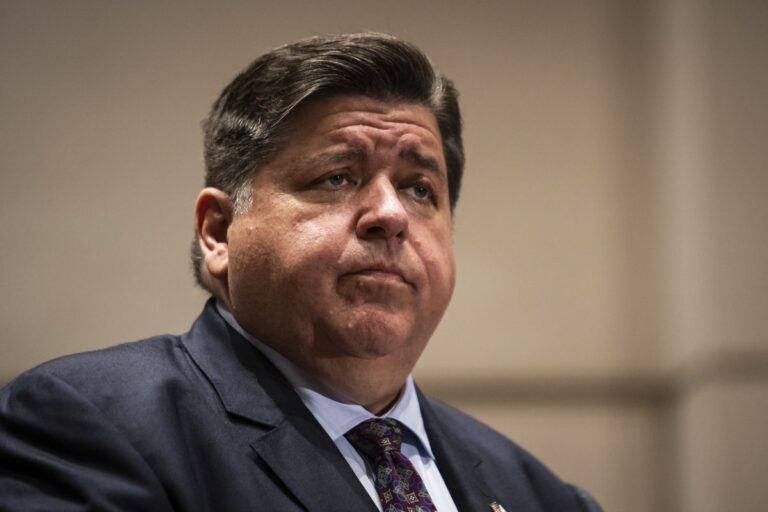 August 13, 2021
This week, Chicago is mourning the tragic loss of Ella French, a 29-year old Chicago Police Officer who was murdered while on duty in the West Englewood neighborhood. Another officer was also shot and severely injured and is fighting for his life at the University of Chicago.
As the tragedy unfolded Saturday evening and into Sunday morning, we didn't hear one word from Gov. Pritzker.
Almost 24 hours after the incident, Pritzker finally tweeted, "My heart goes out to the family, friends and colleagues of @Chicago_Police officer Ella French — a selfless public servant that we lost at merely 29 years old. May she rest in peace."
Finally, in a press conference on Tuesday afternoon, Pritzker acknowledged French's partner, who is still hospitalized, and admitted that it's outrageous that cops are being shot at.
It is outrageous. So far in 2021, 38 police officers have been shot or shot at.
When the politicians in this state start from a premise where they have to say police officers are "human" too as Lori Lightfoot said or when Gov. Pritzker champions legislation that has zero support from law enforcement officials; it's not hard to understand where their priorities are.
Their indifference to public safety and the well-being of our officers is why more Chicago police officers have retired this year than in all of 2018. And we're only halfway through. When politicians like Gov. Pritzker turn their back on law enforcement and listen to activists rather than professionals, our communities are less safe.
Gov. Pritzker also tried to blame the violence in Chicago and all across the country on COVID-19 and other states. Gov. Pritzker refuses to take responsibility for anything that happens in Illinois under his watch and particularly tries to distance himself from the chaos in Chicago.
Pritzker has a record of failing to protect and prioritize public safety. He failed to protect the businesses in Chicago during the 2020 riots as business owners suffered $165 million in damages.
He ended the collaboration of local law enforcement with ICE agents. And as we mentioned before, he passed legislation that will end cash bail and create a chilling effect on officers who are afraid to do what they have been trained to do, facing the threat of anonymous complaints.
The tragic murder of Ella French and the catastrophic injuries suffered by her partner serve as another reminder of what law enforcement officers are asked to do on a daily basis: to serve and protect our families and our communities. This may be lost on politicians like Gov. Pritzker, but most residents understand and appreciate their sacrifice.
GET INVOLVED: