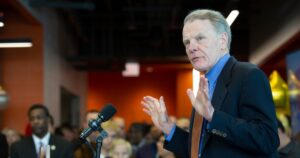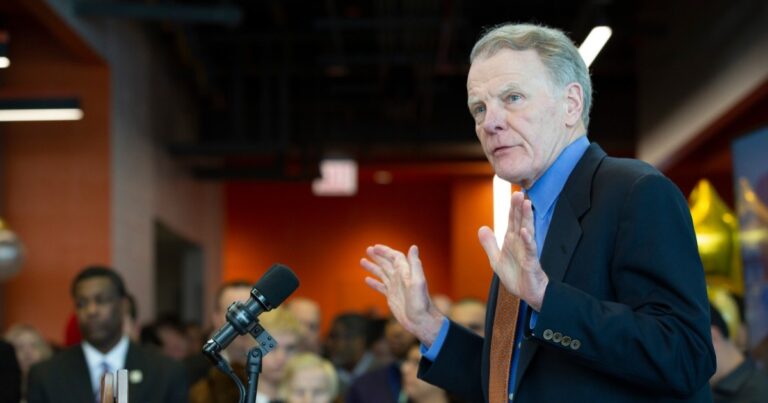 December 15, 2020
By: Katie Clancy, Communications and Marketing Manager
The Special Investigative Committee officially put an end to their "investigation" into Mike Madigan's alleged involvement in the ComEd bribery scandal Monday afternoon. Each Democrat member of the committee headed by State Rep. Chris Welch (D-Hillside) voted to strike down a motion to discipline the Speaker.
Republicans on the Committee, Rep. Deanne Mazzochi (R-Westmont) and outgoing Representative Grant Wehrli (R-Naperville), slammed the Democrats for putting their loyalty to Madigan above the very real questions that need to be addressed after 4 people, including Madigan's closest confidant, have been indicted.
So far 19 House Democrats have said they will not support Mike Madigan for his reelection as Speaker. It's a shame that other Democrats who campaigned on "cleaning up Springfield" and advocated for ethics reform still have the Speaker's back.
State Representative-Elect, Suzanne Ness (D-Crystal Lake) campaigned on "Cleaning Up Corruption" while accepting over $1,238,855.05 in campaign cash from Mike Madigan and has yet to announce her position on the Speaker.
Maura Hirschauer (D-Batavia), who claims on her campaign website that she "will hold corrupt policy makers accountable," has yet to come out against the Speaker and collected $367,000 from campaign funds controlled by the Speaker and hundreds of thousands of dollars from Madigan allies.
Janet Yang-Rohr (D-Naperville) who narrowly defeated committee member, Rep. Grant Wehrli, states on her website that: "She is outraged by the crooked self-dealing behavior of politicians who put their own interests ahead of their constituents." Despite her "outrage," she happily accepted $883,975 from Madigan-controlled funds and has also yet to speak out against Madigan and demand his resignation.
In the midst of federal investigations and the complete repudiation of the Springfield political class with the defeat of Gov. Pritzker's Tax Hike Amendment, the embattled Speaker in discussions with the Black Caucus stated that he would work with Pritzker on an income tax hike in the next session if elected leader.
Voters made it clear: they do not trust the leaders in Springfield with more power and more of their tax dollars.
Yesterday's outright dismissal of investigating Mike Madigan's alleged involvement in the ComEd bribery scandal and his continued push for more tax hikes and no reforms is why three million Illinoisans voted the way they did in November.
General Assembly members and Madigan loyalists showed again they are unwilling to hold themselves accountable. Illinois voters, it is up to you. You sent a clear message in November.
There is more work to be done and we plan to continue to hold the politicians in Springfield accountable.
GET INVOLVED: