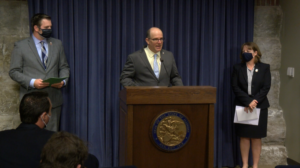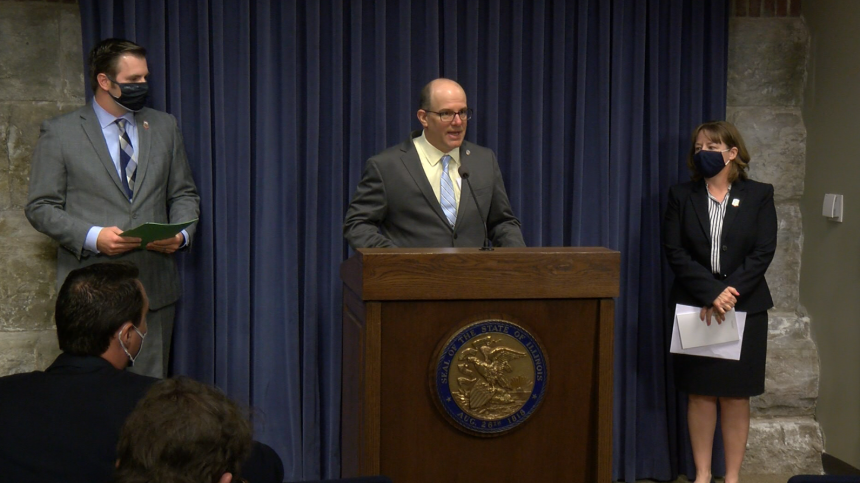 April 16, 2021
By: Katie Clancy
Legislators were back in Springfield this week after a two week break. Despite the opportunity to regroup and organize, they are still ignoring the biggest issues facing our state.
Republican State Rep. Amy Elik expressed her frustration during a press conference on Thursday saying, "The Democrat-controlled legislature has failed to put forth any meaningful or substantive legislation dealing with fighting corruption, providing tax relief, and unfortunately no plan put forth to adopt a balanced budget."
Illinois hasn't passed a balanced budget since 2001. They have been gaslighting Illinoisans threatening higher taxes and more spending each year. This year is no different with Gov. Pritzker pushing forward his proposals to hike $1 billion in taxes on businesses and blue collar job creators.
Illinois has lost 35% of its small businesses in the past year. The state also has the highest unemployment rate in the Midwest. Instead of supporting policies that encourage businesses to safely reopen in Illinois, legislators continue to weigh them down.
One thing that could help jumpstart economic activity is providing liability protections for small businesses like Wisconsin and Indiana did to prevent frivolous lawsuits.
But, those bills are unfortunately stalled in committee. As a result, businesses and jobs will flee to other states to escape the threat of costly legal fees.
Gov. Pritzker also seems steadfast in his budget proposal to "close corporate loopholes" by gutting the tax credit scholarship program that gives low-income students the chance to escape their failing school district.
Gutting the scholarship program empowers the teachers unions, particularly the Chicago Teachers' Union (CTU) who are fighting to consolidate their power.
Speaking of which, the House gave CTU another legislative win this week with the advancement of a bill that would create an elected Chicago school board. Currently, the mayor appoints members to the school board. CTU leaders have been at odds with Mayor Lightfoot since she took office.
With an elected school board, CTU has the power to recruit and fund candidates in line with their agenda. As demonstrated this year, the more power CTU has, the worse off Chicago parents, students, and homeowners are.
Special interest groups such as the teachers unions and trial lawyers are put before families and Illinois job creators. The politicians in Springfield have demonstrated who they represent and what is important to them.
They've shown us who they are. Will you hold them accountable?
GET INVOLVED: