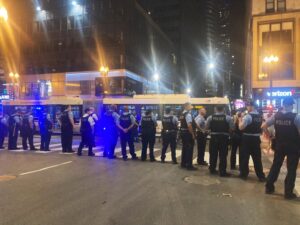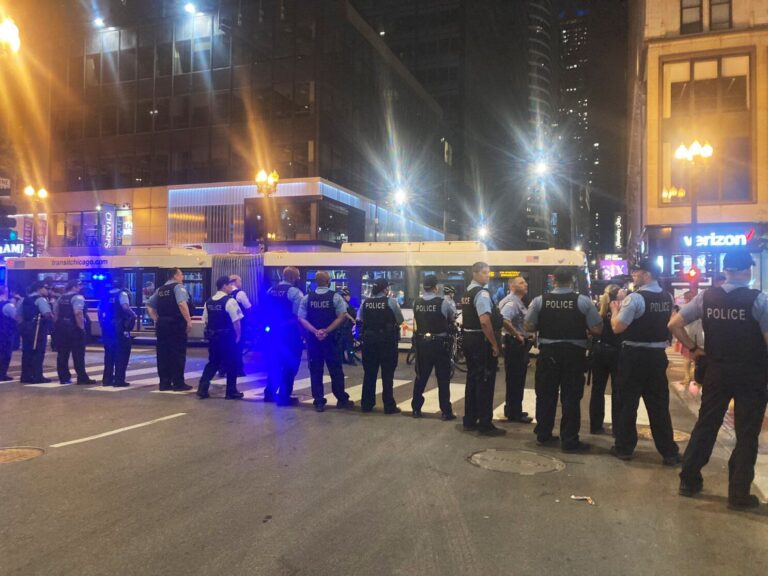 May 18, 2022
By Katie Clancy
Almost everyday we are alerted about a rash of violent crimes occurring in Chicago. Families are worried, neighbors are on alert, and business owners express their concerns. Mayor Lori Lightfoot is forced to hold press conferences in attempts to quell concerns and then we move onto the next set of events. One person we rarely hear speak out on these incidents is Gov. Pritzker. 
So far in May, 32 have been people shot and killed in Chicago and 161 shot and wounded.
On May 6, an innocent 23 year old man was robbed and shot point blank three times in the Lincoln Park neighborhood. The man is miraculously still alive and receiving intensive treatments. Thanks to the hard work of the Chicago Police Department, the perpetrator was arrested. The defendant was also charged with five other robberies that occurred in the Lincoln Park and Lakeview neighborhoods.
On Saturday May 14, we saw another set of chaotic events downtown at Millennium Park where hundreds of young people, mostly teenagers, gathered. This chaotic scene ended in the shooting and murder of a 16 year old boy and two others injured. As Chicago Police attempted to clear out the scene at Millenium Park, CWB Chicago reports, the chaos continued with "Countless fights…Bottles thrown…Cars jumped and danced upon."
As the whole Chicagoland area is inundated with these tragic stories and horrific events that make even the bravest families question their travel plans to the Loop and other popular destinations, we hear zilch from Gov. Pritzker on the topic.
That doesn't mean he's completely silent. He's just silent on the issue of crime. For example, since the tragic May 6th incident, Gov. Pritzker has tweeted about abortion 29 times and tweeted only once about "gun violence" as a whole referencing the violence in Chicago, specifically the 16 year old shot at the Bean, and the tragedy in Buffalo.
He's also gone on MSNBC twice and once with Don Lemon on CNN discussing the leaked Roe v. Wade decision.
With that evidence, it's pretty easy to conclude what issue Gov. Pritzker would rather pontificate on.
Gov. Pritzker can't discuss his ideas and concerns on crime because his policies such as the "SAFE-T" Act that hampers law enforcement and emboldens criminals are making things worse. 
Call Governor Pritzker's office at 217-782-6830 and tell him you don't support his policy agenda that favors criminals instead of law abiding citizens.
GET INVOLVED: