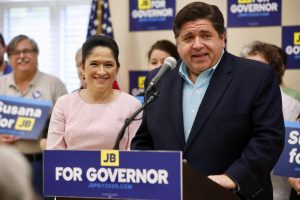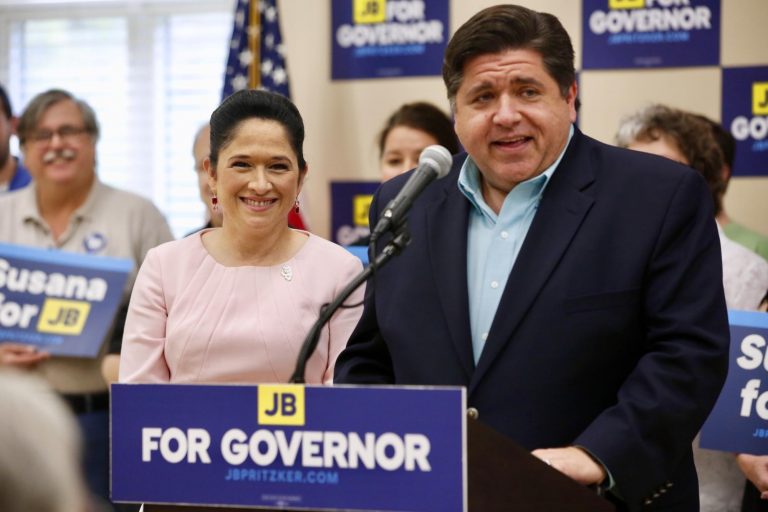 June 17, 2020
By: Leslie Munger, Former Illinois State Comptroller
When I was the comptroller, I used an analogy called "the kitchen table".
Think of it as your good ol' fashioned Midwestern middle-class family going through the finances late one weeknight, planning for how to pay the month's bills. The kids are in bed, the news is on the TV in the background, it's finally quiet.
You have the groceries from the new supermarket in town (they have a wine bar!). You have money to pay the kid down the street who mows the lawn every Saturday (when he's not grounded). The car payment is almost done, but it's due for an oil change. You know they'll ask if you want to change the air filter. Do we really need that, and what will it cost?
Then there's the mortgage, the property taxes, the utilities and it would be great if there was some money left to sock away in your 401k so SOMEDAY you could retire. It's always a balancing act to run out of bills before you run out of money.
So too with the State of Illinois budget. Although in this case, Illinois runs out of money WAY before it runs out of bills.
It's hard for most of us to understand how a state with annual revenues of nearly $37 billion – or a little over $100 million per day — never seems to have enough money to pay its bills. It's easier to understand if we take six zeros off all the numbers and think of the Illinois budget as if it were our own.
Imagine you are sitting down at your kitchen table to pay your bills. You open your checkbook and see you have about $100 bucks ($100,000,000, less six zeros). You take a peek at the huge pile of bills waiting to be paid. They add up to about $5,000 (the state currently has over 73,000 bills totaling nearly $5,000,000,000 waiting for payment). Some have to be paid today. Can't be late. No exceptions. You know you spent more last month, but those bills haven't shown up in your mailbox just yet. But they will, and they'll have to be paid too.
Then … YIKES! You open your credit card statement and it's not good. Throw in at least $200,000 more owed (for the over $200 billion Illinois owes in unfunded pensions and retiree health care).
All in all, you look back at your checkbook. You have $100. You owe at least $205,000. Tomorrow you'll have another $100. And the next day, another $100. But no matter how you look at it, it's not close to enough to even pay a few of the bills you have in hand today.
So what do you do with that 100 bucks?
As the comptroller, you are required to follow the law. My job was to pay the bills based on the budget passed by the legislature, court orders, and continuing appropriations previously passed for payment by the legislature.
I couldn't pay the people, organizations, and small businesses owed money for 6-9 months because Illinois was out of cash — but legally, I still had to pay the lawmakers because they made their pay a continuing appropriation. They still got paid every month no matter what. That was a very difficult pill to swallow.
One thing I figured out is that I could cash manage a little bit. I had $100 bucks, but it didn't mean elected officials should be first in line for payment, right? So I put their paychecks – and my own – in line with the state's bills. We'd be paid on the same schedule as all the other creditors. Our April paycheck came in May. Our May paycheck came in July. Our June paycheck arrived in January of the next year, seven months late. I felt that the delay would be an eye-opener so that lawmakers would understand and stop spending money we didn't have. Clearly, it wasn't.
Recently, we heard Illinois lawmakers say they didn't give themselves an $1,800 annual pay raise during a time when COVID-19 pointed an ugly neon spotlight on the state's horrible kitchen table discussion. But that's just not true. Since they made their pay raise a continuing appropriation, they had to vote to take it out of the budget. Which they didn't. They just looked the other way.
Comptroller Susana Mendoza said she wasn't going to pay those lawmakers their raise. That's not true either. Mendoza is legally obligated to pay lawmakers whatever has been passed in the enacted budget. Which, in this case, was an $1,800 pay increase for each and every lawmaker.
The larger point is that in the kitchen on a quiet Tuesday, most families from Lincoln to Libertyville understand if they have a budget problem or not. Lawmakers think they are fooling us when they look at that $100 in the shoebox and tell us it's ok to buy that brand new motorcycle they've had their eye on — like a 40-something father in a mid-life crisis — when they are already hundreds of thousands of dollars behind on paying the bills for previous purchases.
They took a raise, they plan to spend more money we don't have on more programs we can't pay for and soon they'll ask you to foot the bill for that spending with Pritzker's Progressive Tax. They will tell you the motorcycle will be great – that it will reduce transportation expenses in the future — but now we need new money to pay for it. Mendoza will say she will delay paying the kid to the mow the lawn to help fund it, even though he keeps showing up to do the work.
You have to pay Johnny!
I wouldn't trust anyone in this kitchen table discussion, and when you throw the Pritzker Progressive Tax on the stove, the heat will be too much for Illinois residents to stay in this kitchen any longer.
DEFEAT THE GRADUATED INCOME TAX
Will you sign?