"Fair Maps Illinois immediately returns political power to you, the voter, and breaks the hold of the corrupt machine that's gripped our state for decades." That is the message, former State Representative and constitutional attorney, Peter Breen is trying to spread at the grassroots level to put a Fair Maps referendum on the 2020 ballot in Illinois.
In a March poll, voters gave Mike Madigan an 18% approval rating. Many voters around the state ask themselves, how is he able to stay in power despite his overwhelming unpopularity? 

Since Madigan took office decades ago, he has had the power to draw legislative maps. He gets to choose who represents you, instead of you choosing who best serves your family and your community's interests.
Voters should be able to choose their representatives, not the other way around. The same bad policies and corrupt leadership continue to persist because there are very few competitive races across the state. Mike Madigan has purposefully designed it that way.

In the 2018 election, nearly half the races for the Illinois House of Representatives were uncontested. The Illinois Senate was even less competitive, with 20 of the 39 senators up for election facing no opponent. These districts, like noodles snaking out from Chicago, were gerrymandered to ensure a Democrat will win.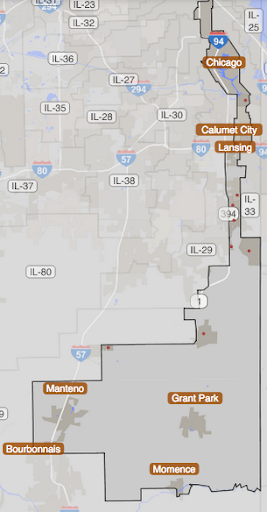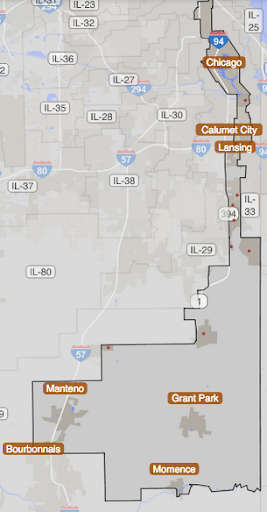 Despite the power Madigan holds, there does seem to be some political will and momentum in changing the way Illinois draws its legislative map. Gov. Pritzker campaigned on Fair Maps and although he hasn't given specifics he vowed to veto any map that is politically gerrymandered. 

But as Illinoisans well know, they can't trust the politicians in Springfield. They can't rely on politicians to pass a truly balanced budget, to lower property taxes, or to protect taxpayers from the constant onslaught of higher taxes and fees.
That is why we can't wait for Gov. Pritzker or even the Supreme Court for Fair Map reform. You must take into your own hands and join Breen's initiative to circulate petitions and let voters tell the Springfield politicians that we would rather a bi-partisan commission draw the maps than continue to allow Madigan to weaponize maps in his favor or prevent any future Madigans in Illinois from wielding that much power.
In order for Illinois families to have a fighting chance to save their homes and secure their children's financial future, we must fight for Fair Maps in 2021 or we will see the state continue down the same path with bad policies, corruption, and an acceleration of the Illinois exodus.
We cannot afford another ten years under Madigan's control.

For more information on how to get involved, volunteer, and circulate petitions visit: https://www.fairmapsillinois.com/