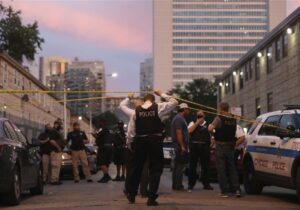 June 8, 2023
By: Katie Clancy
I love Chicago. There isn't a city in the world like it: the beautiful lakefront, world-class restaurants, and my personal favorite landmark, the iconic Wrigley Field.
Now, the Chicago Sun-Times Editorial Board may call me a "hater," but I don't want Chicagoans to settle for the current state of the City.
Behind the beauty of our iconic lakefront, lie a host of issues that pervade the lives of everyday Chicago families.
Failing public schools may not prevent tourists from visiting to snap their photo with the Bean and grab a slice of deep dish pizza. But after the Instagram story is posted and they hop on their flight out of O'Hare or Midway, the Chicago families they leave behind are suffering.
In 2022, 20% of Chicago Public School Students met or exceeded expectations in English Language Arts and only 14.9% in mathematics.
Do repeating these awful statistics demonstrating the city's failure to educate children constitute me as a "hater?"
Was the American Medical Association "hating" when they released their study that found more than half of Chicago residents will witness a shooting by the time they're age 40?
You can't surpass over 1,000 murders in a year and hope the "haters" will turn a blind eye.
And according to an annual report from the University of Illinois at Chicago, Chicago has ranked as the most corrupt city in the country for three years straight.
But hey, "haters gonna hate," right?
We can admire the city's beauty and unique qualities while demanding better outcomes from the City's political leaders.
So go ahead and call me a "hater," but I know Chicago can be better. I will continue to advocate for a Chicago that uplifts working families, and keeps tourists and locals safe. Together, we can create a Chicago that fulfills its promise and potential as the City I love. I won't settle, and neither should you.
GET INVOLVED: