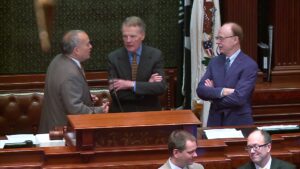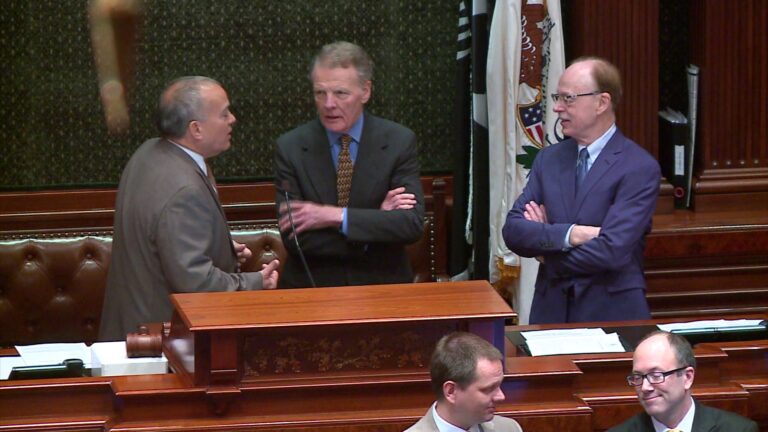 May 26, 2022
By Katie Clancy
In Illinois, a story about corruption doesn't always catch the average citizen's immediate attention. The frequency of investigations and indictments can be too much to keep up with, but pain can't be ignored.
This week, former State Rep. Luis Arroyo (D-Chicago) was sentenced after pleading guilty for bribing a state senator to help get gambling legislation passed. In an attempt to get his client out of a prison sentence, Arroyo's lawyer said, 
"A prison sentence for the longtime Chicago Democrat would do nothing to stop the
state's seemingly intractable public corruption and would be akin to "draining Lake
Michigan with a spoon."
Even if the lawyer's hyperbole was true, each member of the General Assembly and Gov. Pritzker should be grabbing their spoon to do their part to drain corruption in Illinois. Instead, they are opening the floodgates. Each time they have had a chance to tackle corruption head-on, they have failed.
In addition to Arroyo's corruption case, new court records this week served as another reminder of the failure to hold fellow State Representative and former Speaker of the House, Mike Madigan accountable.
Despite his denial, Mike Madigan knew his disgraced former campaign worker, Kevin Quinn, who was ousted for sexual harassment, was getting under the table payments after he was fired. The payments were done with Madigan's knowledge and approval, and organized by another close political confidant, Mike McClain, who is also currently charged in the alleged ComEd bribery scandal.
Madigan's colleagues did not hold him accountable even when two members of his inner circle were accused of sexual harassment. Rank and file legislators proudly offered Madigan leadership of the Democrat caucus and party.
As that scandal passed and another arose, current House Speaker, Chris Welch, did his part to protect Madigan, abruptly canceling a House special investigation into Madigan's involvement in the alleged ComEd bribery scandal.
Welch saw fit to end the House's investigation. Three months later, a federal grand jury saw fit to indict Madigan.
These are just a few examples from the past five years of how corruption was allowed to persist in the state house, despite promises and faux outrage at election time.
Changing Illinois' culture of corruption starts with empowering the Legislative Inspector General, enacting stricter lobbying and financial disclosure laws, and legislators having the courage to call out unethical behavior when they see it.
Call your State Representative at 217-782-2000 and demand stricter ethics reforms to drain the corruption in Springfield.
GET INVOLVED: