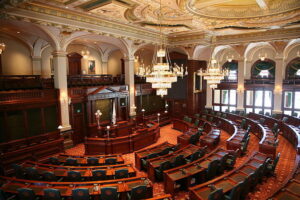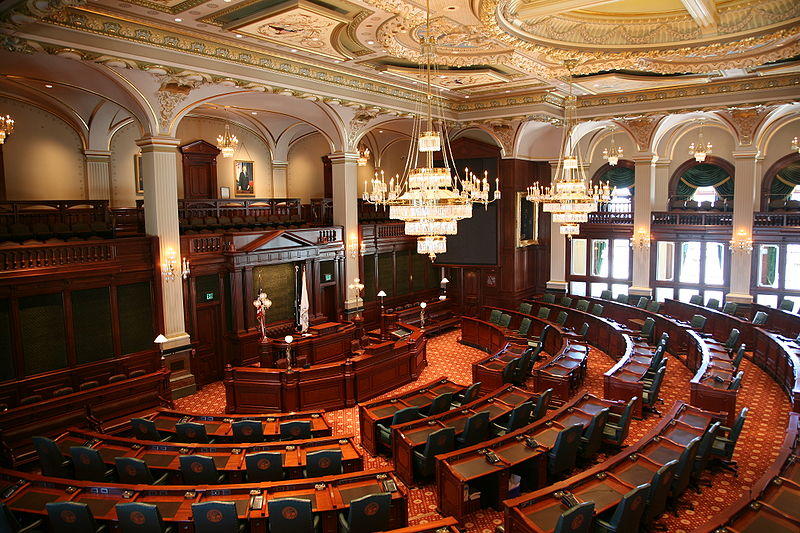 September 1, 2021
By: Katie Clancy
The General Assembly was called back for a special session this week to take another vote on legislative maps. After rushing through a partisan map in May before the census data was released, they were forced to do some tweaking and strike a balance between fixing the maps but still consolidating their power.
According to redistricting analyst Frank Calabrase, they did just that. He called the maps "partisan."
This map drawn behind closed doors solely by partisan actors was voted on by Democrats, some of whom tried to position themselves as supporters of a fair/independent map-making process.
Don't forget Governor Pritzker also pledged he would veto a map that was drawn by politicians. He even donated $50,000 to the organization trying to get the Fair Maps Amendment on the ballot. He's not alone in his empty promises.
The following Democrats sponsored a Fair Maps Amendment in the past when they knew it would garner them good media coverage but knew it had no chance of passing. Now, when they could actually do something about it, they voted to pass the newly drawn partisan maps:
Sen. Julie Morrison (D-Lake Forest)
Sen. Dave Koehler (D-Peoria)
Sen. Scott Bennett (D- Champaign)
Sen. Melinda Bush (D-Grayslake)
"I have been a staunch supporter of and am leading the fight for the Fair Maps Amendment, which would create an independent commission to draw legislative districts in this state – instead of giving the party in power the opportunity to choose their voters in a way that favors them. I will continue to support ending gerrymandering in Illinois until we get it done."
Sen. Rachelle Crowe (D-Glen Carbon)
"Rachelle supports a fairer, more transparent, and less partisan redistricting process"
Sen. Bill Cunningham (D-Chicago)
Sen. Laura Ellman (D-Naperville)
Sen. Laura Fine (D-Glenview)
Sen. Ann Gillespie (D-Arlington Heights)
Sen. Suzy Glowiak Hilton (D-Western Springs)
Sen. Laura Murphy (D-Des Plaines)
Sen. Steve Stadelman (D-Rockford)
Speaker Emanuel Chris Welch (D-Hillside)
"This measure (Fair Maps Amendment) will make the redistricting process more transparent and take the process out of the hands of elected officials, which many of my constituents and residents across Illinois strongly support."
Rep. Terra Costa Howard (D-Glen Ellyn)
"As the primary House sponsor for the Fair Maps Amendment in Illinois, I advocated strongly for an end to gerrymandering in Illinois by empowering an independent commission to draw the legislative district maps throughout the state."
Rep. Sue Scherer (D-Decatur)
Rep. Kelly M. Cassidy (D-Chicago)
Rep. Jonathan "Yoni" Pizer (D-Chicago)
"I support the use of an independent commission to draw map boundaries in Illinois. Voters need to know their vote counts and this will ensure that every voice is heard at the ballot box."
Rep. Lindsey LaPointe (D-Chicago)
Rep. Anne Stava-Murray (D-Naperville)
"One of the largest barriers to competitive elections is the unfair mapping process that prioritizes making "safe" seats for each party."
Rep. Joyce Mason (D-Gurnee)
"I strongly support non-partisan mapmaking. I sponsored HJRCA 41, which calls for an independent commission to oversee the redistricting process."
State Rep. Michael J. Zalewski (D-Riverside)
Rep. Sonya M. Harper (D-Chicago)
Here are others who voiced support for independent process while campaigning but voted in their own self-interest:
Rep. Janet Yang Rohr (D-Naperville):
"The Democratic Party may be in the majority now in Illinois, but this might not always be the case. I support a process that provides equal representations to both of Illinois' major parties in redistricting decisions, ensuring that everyone must work together and make sensible compromises while upholding the Voting Rights Act."
Rep. Daniel Didech (D-Buffalo Grove):
"Partisan politicians should not be responsible for redistricting where they can tip the scales to keep an entrenched party in power."
Rep. Maura Hirschauer (D-Batavia):
"We can improve the electoral system in Illinois by providing the public with more transparency in the electoral process."
Rep. Michelle Mussman (D-Schaumburg):
"I have supported proposals in the 99th and 101st assemblies to support an independent redistricting plan."
Rep. Marty Moylan (D-Des Plaines):
"We must take the power of redistricting out of the hands of politicians and place it in the hands of an independent process. This is why in the 99thGeneral Assembly I supported a constitutional amendment that would create an independent process for redistricting. Illinois voters deserve a transparent process, and a true fair map that protects representation for all of our residents."
Rep. Suzanne Ness (D-Crystal Lake)
"The goal of redistricting should be based on fairness and building public trust."
GET INVOLVED: