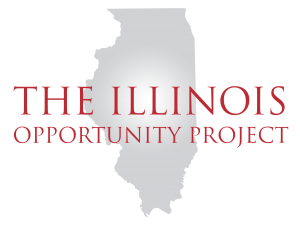 Building a Volunteer Team
Volunteer Recruitment Tips
Volunteer recruitment is the most important skill that can be developed and refined by a grassroots leader. Recruitment and retention require us to step outside of our comfort zone and establish a personal relationship with every volunteer. 
Retaining a satisfied, engaged participant is far less time consuming than replacing or re-recruiting a burned-out volunteer. 
Tips for Recruiting First Time Volunteers
Key Components of a Hard Ask
Volunteer Development Tools
One on One Meetings (1:1)
One on One Meetings are intentional, pre-scheduled meetings with a volunteer or a potential volunteer to discuss the organization, plan work to be done, or debrief completed actions. When it comes to volunteer development, there is no substitute for direct person-to-person interaction. Personal interaction and shared experience establish the strongest bonds and provide the most compelling incentive for engagement. This is why one on one meetings are a bedrock organizing technique for bringing new volunteers onto teams, for developing volunteer leaders, and for maintaining relationships with active volunteers. 
A house meeting is simply that, a meeting in a home, business, or office with 8-12 attendees invited by the volunteer host. Attendees are often neighbors, family, friends, etc. who live within your turf and can be recruited to join the team. Learn more about house meetings here.
Person-to-person voter contact is the most important form of voter contact that a campaign can perform. Organizing a door-to-door team for a specific event is a great way to build a team's capabilities. Learn more about hosting a door-to-door canvassing event here. 
In the same way that door-to-door voter contact is a key component of a volunteer team's role, phone banking is also a critical tool. Learn more about hosting a phone bank here. 
Now you are ready to expand your network and act as a leader in your community. Change will come to Illinois, but only if we each work to bring more people into our movement. Sign up here to host a canvass and we'll follow up to walk you through each step.