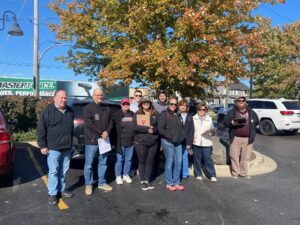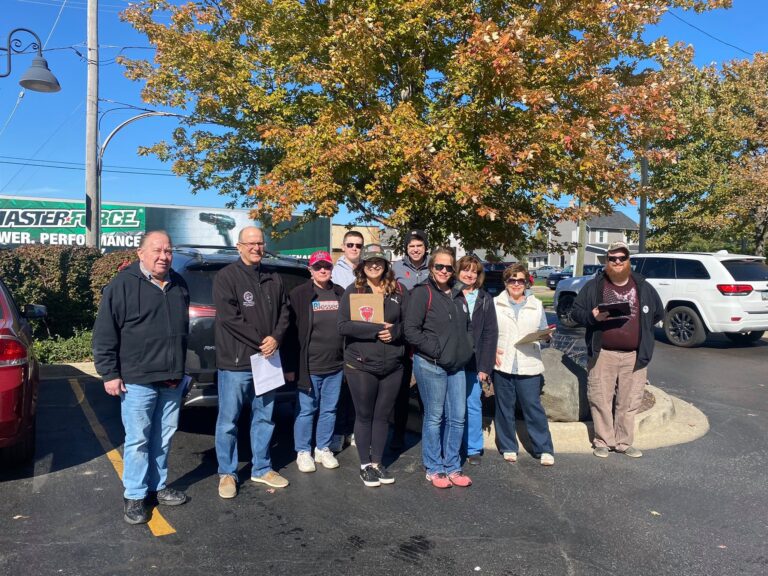 October 28, 2021
Last weekend, volunteers with the Illinois Opportunity Project, Wheatland Township Republicans, Plainfield Township Republicans, and Will County Young Republicans visited voters in Naperville and Plainfield, circulating a petition to give voters the power to recall their elected officials and talking about how we can end the culture of corruption in Illinois. While collecting signatures for the recall petition, volunteers said, overwhelmingly, that voters were excited about the initiative and wanted more ways to hold corrupt politicians accountable. 
During a conversation with a gentleman who signed the recall petition, a volunteer asked him if he's been paying attention to what's been going on in the state, he responded with, "Yes. Unfortunately," expressing his displeasure with the current leadership. Another woman who signed the petition said, "Whatever it takes," referring to ending the culture of corruption in Illinois.
In addition to talking to voters directly at their door, IOP Field Director Andy Bakker is traveling the state hosting trainings and presenting the recall initiative to local groups.
"The energy for change in Illinois is absolutely buzzing at the grassroots level. I go to events with rooms that are filled with concerned parents and folks young and old who are ready for change and want to be at the forefront of the movement that will bring that change," said Andy.
"Voters are desperate for more tools to hold government officials accountable after feeling like their government has been working against them for years. They see what's going on in the rest of the country and especially in Illinois and feel empowered to get involved and take their government back."
Voters are frustrated with business as usual in Illinois and are ready for any opportunity that will reel in politicians' power.
The recall petition requires 363,000 signatures by May of 2022 in order to appear on the November ballot. Thanks to all our volunteers who have already started circulating and we look forward to continuing this effort through May.
GET INVOLVED: