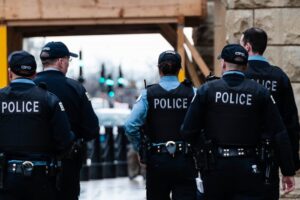 October 13, 2022
By Katie Clancy
Illinois already has the second-highest property taxes in the nation. And now, with cashless bail going into effect on January 1, local governments will be scrambling to cover the costs and will inevitably look to hiking property taxes.
That's because the Act requires in-person pre-trial detention hearings for most criminal cases within 24-48 hours, which requires legal and judiciary staffing, prison staff and physical courtrooms in some cases. Most Illinois counties don't have the personnel or funds to handle this.
Kane County officials are already worried about filling a $3 million hole caused by provisions in the SAFE-T act and House Republican Leader Jim Durkin suggests DuPage County could be looking at $63 million in additional costs over a five year period.
While families are worried about rising crime, they now also have to worry about their property taxes increasing even more.
Unfortunately, families and business owners believe they can move to the suburbs to escape the rampant crime in the city of Chicago. That's exactly what Pilsen chocolate shop owner, Uzma Sharif, plans on doing. She says she's "tired of the high crime in Chicago and the lack of police."
But with cashless bail starting, January 1, the Cook County criminal justice system will be forced on the rest of the state.
And Cook County is far from a good model to follow. In Chicago already this year, 45 people have been accused of killing or shooting—or attempting to kill or shoot—someone while awaiting trial for a felony this year.
Governor Pritzker has refused to specifically offer changes he would make to the SAFE-T Act. Call his office and demand a full REPEAL of this costly and dangerous legislation.
Your family's safety depends on it.