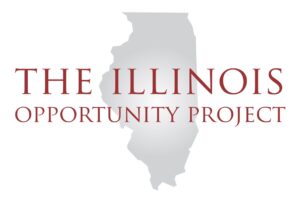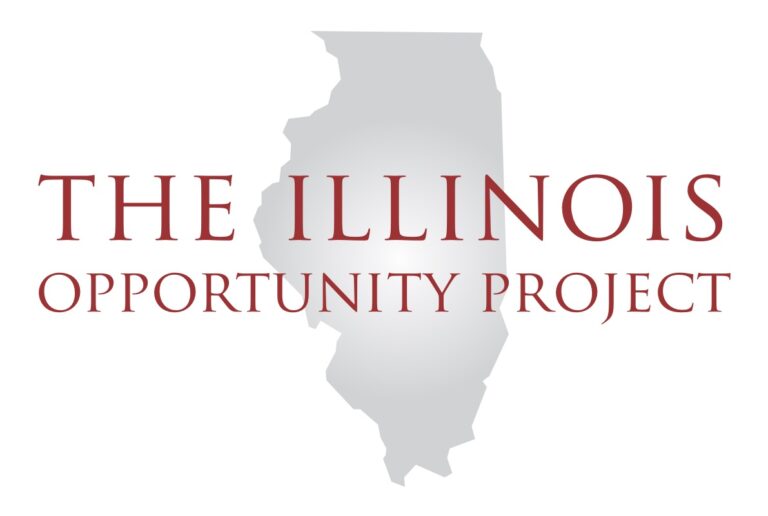 Thank you for joining the fight to stand up for students and their education!
JCAR (Joint Committee on Administrative Rules) is scheduled to have a vote on the Culturally Responsive Teaching and Leading Standards on February 16. In order for the rule to be defeated, eight of the twelve members must vote to object to the rule.
We need your help to defeat this rule because two-thirds of Illinois students are already failing to meet expectations in Mathematics and English and Language Arts. Our schools should be focused on teaching these basic subjects, rather than injecting a political ideology.
How can you help defeat this rule?
1. Call and email JCAR members urging them to object to the rule because:
Students should be provided with the basic skills and knowledge they need to succeed and we should leave politics out of the classroom. Teachers have incredibly difficult jobs, and forcing them to teach certain political viewpoints and ideologies will only make their jobs harder.
Students at young, impressionable ages should not be forced to comply with a political ideology regardless of what it is. This rule creates a dangerous precedent for the government to promote a preferred political agenda in schools.
We shouldn't be creating more mandates and barriers that turn away qualified teachers who do not wish to push a certain political ideology.
CONTACT INFO:
Senator Bill Cunningham (D-Chicago): 773-445-8128, [email protected]
Senator Tony Muñoz (D-Chicago): 217-782-9415,
www.senatortonymunoz.com/contact-us
Rep. Mike Halpin (D-Rock Island): 217-782-5970, [email protected]
Rep. Frances Hurley (D-Chicago): 217-782-8200, [email protected]
Be polite, be authentic, and share your personal story. Share these graphics on social media to spread the word to your friends and neighbors.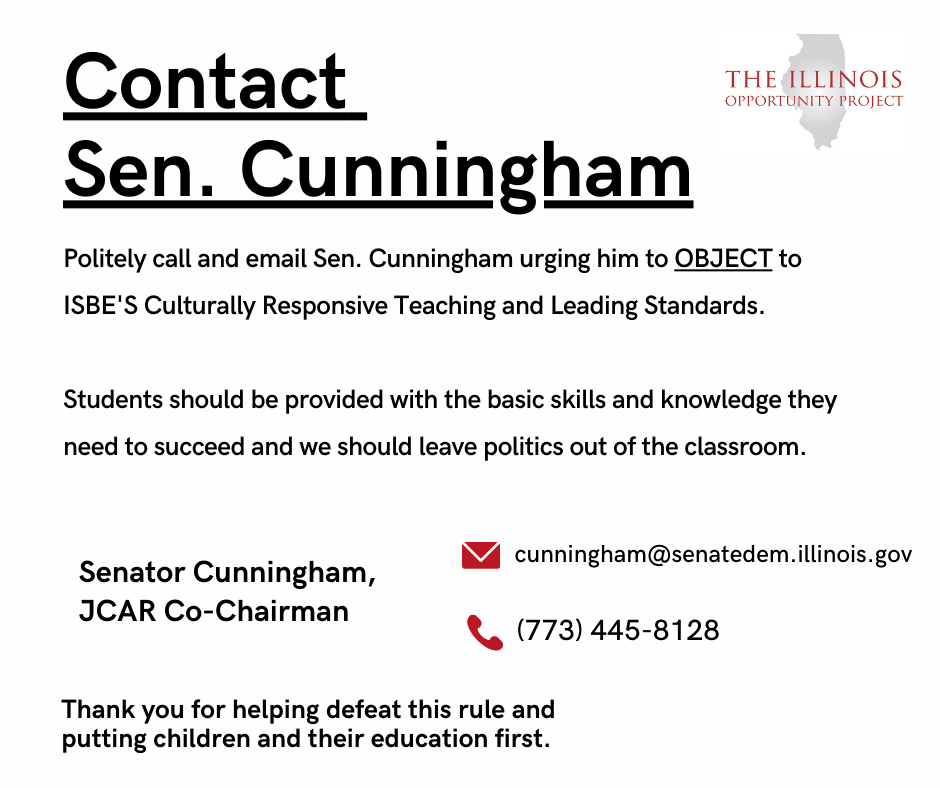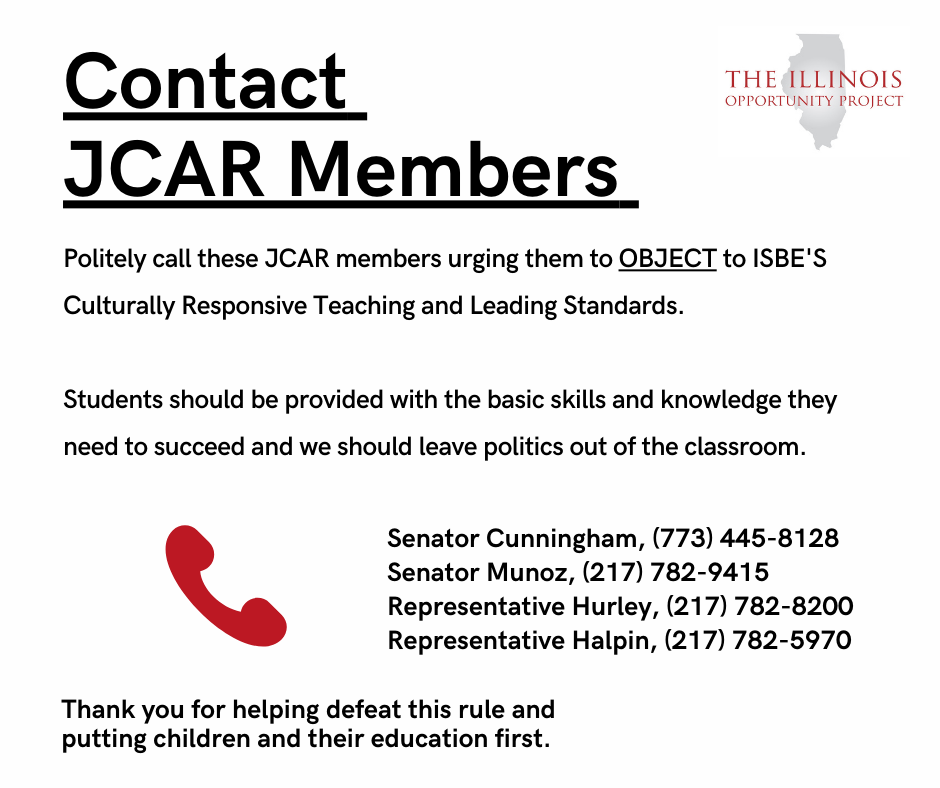 2. Call conservative voters using i360.
Make calls to families in the district to inform them on the rule and urge them to call their JCAR member to OBJECT at callingfromhome.com or via smartphone app (Apple | Android).
We'll provide the script and the training.
Need an account? Submit your request here.
3. Join us for our Day of Action!
On Saturday, February 13, we will be making phone calls and knocking doors to spread the word about the dangerous precedent these new standards could set and alerting voters to contact their legislator.
Can you host a phone bank? Contact Project Lead Michael DeLazzer.
SIGN-UP BELOW: