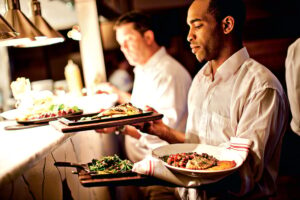 October 2, 2023
By: Katie Clancy
The Chicago City Council's Workforce Development Committee advanced an ordinance with a 9-3 vote that will phase out the sub-minimum wage for tipped workers until 2028.
Alderman Sposato, who represents a border ward (38th), called the ordinance a "job killer."
And he's right. In a survey of over 300 restaurant operators in Chicago, 76% said they will have to decrease the number of tipped workers they employ.
To add insult to injury, the servers who are able to keep their jobs will most likely take a pay cut.
That's what motivated server, Karylin Veres, to testify. She said, "I fear a mass exodus of service workers, including myself, who no longer want to subject themselves to the difficulties of this work for less pay."
Good service satisfies happy customers, and happy customers reward good service with generous tips. It's how the tipping industry has operated for decades and why 97% of tipped employees and 82% of restaurant patrons support the tip structure. Because it works!
Meanwhile, Mayor Brandon Johnson is focused on delivering his campaign pledge that provides fewer jobs, less take-home pay, and higher menu prices.
And the folks pushing this will not stop at the city level. One Fair Wage, a far left activist organization, made clear in the hearing that they also intend to take this fight to the state level. 
Be sure to alert tipped workers and your beloved local restaurants that the government is coming for their tips and livelihoods.
The vote has not come to the full City Council yet. If you are a Chicago resident, contact your alderman below, urging them to vote against this proposal and support your local restaurants: