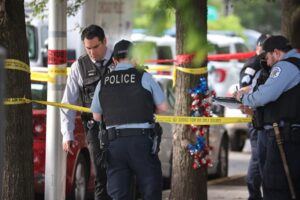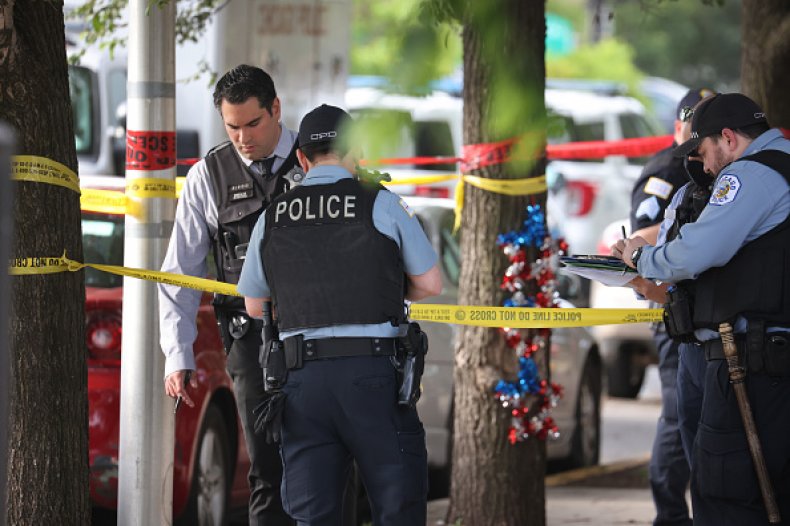 July 12, 2021
By: Katie Clancy
President Joe Biden made his first visit to Illinois last week after Chicago suffered one of its most violent and deadly weekends over the 4th of July holiday. Chicago's horrific violence was the biggest story in the nation but it was ignored in the President's 31 minute speech at McHenry Community College. It was said that President Biden had private conversations with Mayor Lightfoot, Speaker Chris Welch, and others about the violence.
It's no surprise that President Biden would rather not speak publicly on the manner. The White House is busy ignoring the problem or shifting blame. Recently, Biden's Press Secretary, Jen Psaki, had the gall to blame Republicans for the "defunding the police" movement. Even the left-leaning Washington Post gave her three Pinocchios for the outlandish claim.
Sadly enough, the day Biden was in town, two Chicago ATF members and a Chicago police officer were shot. Thankfully, all are recovering and were released from the hospital.
Not only are Democrat politicians like Biden trying to ignore the problem, but politicians like Gov. Pritzker are making it worse.
During the Fourth of July weekend alone, 108 people were shot and 17 fatally in Chicago. And over 60 people were arrested in downtown Chicago, part of the thousands who flocked to the Loop lighting fireworks in the street and causing disturbances.
This is the type of governance we have come to experience from Pritzker and Biden.
This past weekend wasn't the first time we've seen lawlessness under Gov. Pritzker's watch. Remember during the summer of 2020 we saw hundreds of businesses destroyed, cop cars set on fire, and communities terrorized. We saw business owners begging for help to protect their livelihoods. In an investigative report from the Chicago Tribune, they found that businesses suffered from $165 million in damages from the unrest. And that's only a partial estimate.
It's no wonder that according to a recent poll from Safewise, 64% of Illinoisans worry about their safety on a daily basis and 83% fear gun violence on a daily basis.
Instead of reflecting on the failures of the past, Gov. Pritzker continues to double down on bad policies. He championed a police reform bill that limits law enforcement's ability to protect our communities. He supports a lax judicial system that lets criminals out without bail allowing them to go free to commit other crimes.
In response to what his administration is doing to curb the violence, he claims that the state is spending $128 million in violence prevention programs. Ask the families who suffered from the violence this year if they're working.
But that's the issue with politicians like Pritzker, Biden, and Lightfoot who enjoy the luxury of armed security and make policy decisions that will never affect their bottom line.
Illinois families feel less safe with Gov. Pritzker in power. A change in leadership is needed to improve public safety and make families safer.
GET INVOLVED: