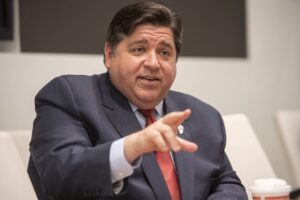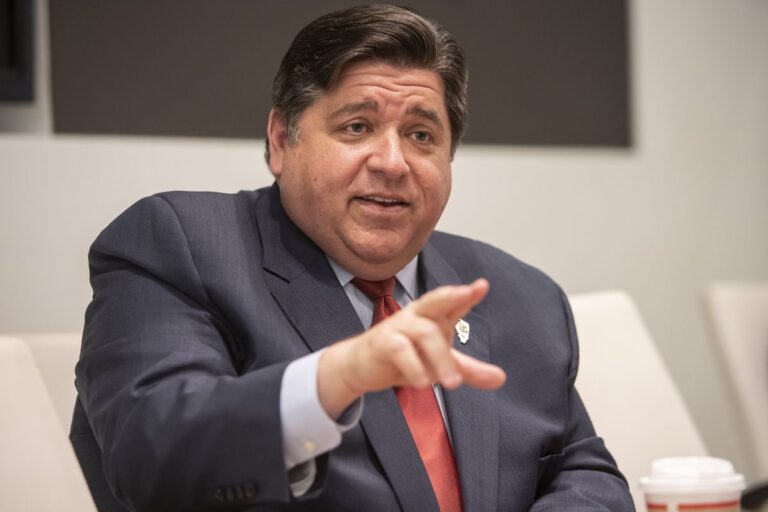 January 20, 2022
By: Katie Clancy
The growing Republican Primary for governor is a reflection of the growing Illinois electorate hungry for change. While the focus of political provecautors and some members of the media is the politics within the Republican party, Illinois families are looking for the candidate with the best solutions to deliver tangible results to strengthen their communities. And they know that person isn't J.B. Pritzker.
The 2022 election won't be a referendum on the politics in the Republican party, but on the governing record of Gov. Pritzker.
We often hear the phrase "big tent party" which defines one of the political parties' ability to reach a wide electorate across the spectrum. So what are the major issues that are creating a big tent party that include southern Illinois farmers and Chicago suburban mothers?
Opposition to tax hikes.
Gov. Pritzker and every Democrat in the General Assembly did themselves an incredible disservice by putting their full support behind the graduated income tax in 2020. It lost statewide with 53% voting against it and failed in 25 House Districts that are represented by Democratic legislators. 
Families knew if this tax passed that they would be paying more out of their own pocket, their favorite local business would struggle, and the communities they are proud to be a part of would wither away.
With inflation and the skyrocketing costs of everyday goods and services, Democrats should consider themselves lucky that Illinois voters were smart enough to not support their latest power play that would have put an even bigger dent in their pocketbook.
Empowering law enforcement and holding criminals accountable
Demoralizing police officers and emboldening criminals who see no consequences for their actions are a recipe for a disaster and Illinoisans are living in that aftermath.
After the destruction of the Magnificent Mile in the summer of 2020, smash and grabs at Oak Brook Mall, the tragic murder of Chicago Police officer Ella French and the most recent execution of Bradley Police Sgt. Marlene Rittmanic, and consequent police shortages in the towns of Champaign, Peoria, and Bloomington, Illinoisans from all over are feeling the insecurity of a lawless state.
Democrats like Speaker Welch and others may try to walk back their police reform bill and support for non-prosecutor prosecutors like Cook County State's Attorney Kim Foxx, but the damage is already done.
Families from Champaign to Chicago deserve to feel safe in their communities and trust that criminals be held accountable for their actions.
Expanding educational opportunities
The Chicago Teachers Union's latest stunt left kids at home and school choice and parental involvement in their child's education on the forefront of voters' minds.
Parents want a leader who is championing academic excellence and putting their kids first. Unfortunately, the opposite is true for Gov. Pritzker.
His State Board of Education prioritized politics over test scores and punished schools who wouldn't enforce mandates rather than those who failed to educate their students.
Pritzker put his political relationship with teachers' unions before working-class families when it came to reopening schools and expanding the tax credit scholarship program.
All these issues are important to Illinois families, regardless of where they are from. That's why candidates from all walks of life all over the state are stepping up to reform the mess that Gov. Pritzker and his colleagues have created. After the dust settles and the current candidates are able to make their case to voters in the June primary election, Gov. Pritzker is going to have a serious problem.
GET INVOLVED: