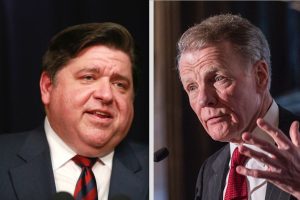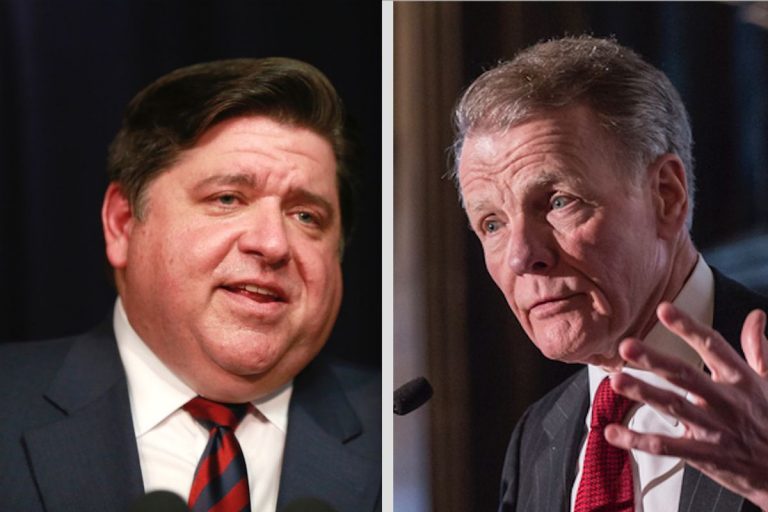 July 28, 2020
During Governor Pritzker's 2018 campaign, he repeatedly promised that he was independent from House Speaker Mike Madigan. But it was obvious that these two were plotting behind closed doors the whole time. Following his election, Pritzker immediately filled nearly 3 dozen prominent roles in his administration with Madigan's recommended list of hires. Pritzker's promise to remain independent from Madigan went down the drain, like most of his other promises. Fair maps and ethics reforms to name a couple.
Now, following the bombshell report from the feds alleging Mike Madigan's involvement in a bribery scheme with ComEd, the Governor is attempting to distance himself from the longest-serving statehouse Speaker in American history. Gov. Pritzker is also ignoring his very own words from his State of the State last January where he said:
"We have to work together to confront a scourge that has been plaguing our political system for far too long. We must root out the purveyors of greed and corruption — in both parties — whose presence infects the bloodstream of government. It's no longer enough to sit idle while under-the-table deals, extortion, or bribery persist. Protecting that culture or tolerating it is no longer acceptable. We must take urgent action to restore the public's trust in our government."
Will Gov. Pritzker demand Madigan return the $7 million he gave him last cycle, will he call for a Special Session to deal with overdue ethics reform, or will he call for Madigan's removal from office since his credibility has been completely obliterated?
The truth: Pritzker is no better than Madigan.
Pritzker himself is the target of an ongoing federal investigation. In May 2017, it was made known that Gov. Pritzker had toilets removed from the mansion they were remodeling next door to their own house. Removing the toilets would save the Pritzkers $331,000. The Cook County Inspector General report called Pritzker's actions a "scheme to defraud."
These are the people asking you to vote to change the constitution so they can raise taxes on middle-class families and small business owners to pay for the financial mess they caused in Springfield. A man being investigated for tax fraud is asking you to trust him with your hard-earned money. A man implicated in a bribery scheme is promising that the money will be put to good use. Why should we trust them?
Speaker Madigan, Gov. Pritzker, and the other Democrat leaders promise that the progressive tax is the solution to Illinois' problems. The last thing we need to do is give these frauds more money.
Take action. Mike Madigan and Gov. Pritzker cannot be trusted with more of your hard-earned money.
GET INVOLVED: