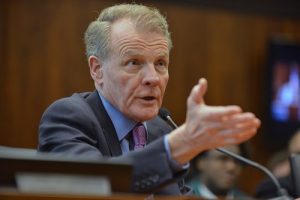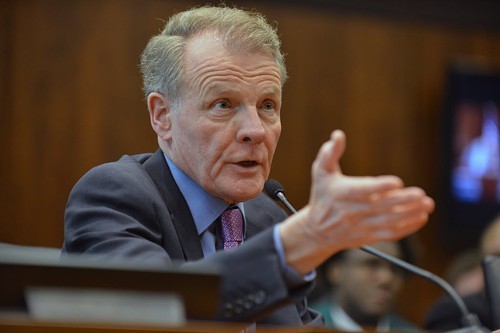 Last election cycle Speaker Madigan gave over $21 million to State Representative candidates. After the election, despite corruption and sexual harassment scandals swirling around his office, these candidates returned the favor and loyally voted Madigan in as Speaker.
Last week, Speaker Madigan was implicated in a bribery scandal with ComEd after the company admitted it provided jobs and contracts to Speaker Madigan's allies in exchange for rate hikes and favorable regulations.
Yet, Democrat candidates refuse to return the tainted money or pledge not to take any more.
Sign here and demand local democrats return the tainted Madigan Money.
Return Madigan's Money
2018 General Election Madigan Contributions (Prairie State Wire)
| | | | | |
| --- | --- | --- | --- | --- |
| District | Candidate | Hometown | Total from Madigan | Vote For Madigan As Speaker |
| 48 | Terra Costa Howard | Glen Ellyn | $1,546,160 | Yes |
| 55 | Marty Moylan | Des Plaines | $696,965 | Yes |
| 45 | Diane Pappas | Itasca | $1,473,524 | Yes |
| 49 | Karina Villa | West Chicago | $1,441,820 | Yes |
| 53 | Mark Walker | Arlington Heights | $1,433,803 | Yes |
| 111 | Monica Bristow | Godfrey | $1,368,859 | Yes |
| 62 | Sam Yingling | Grayslake | $1,074,384 | Yes |
| 61 | Joyce Mason | Gurnee | $740,249 | Yes |
| 116 | Jerry Costello, II | Smithton | $710,523 | Yes |
| 76 | Lance Yednock | Ottawa | $567,425 | Yes |
| 17 | Jennifer Gong-Gershowitz | Glenview | $552,608 | Yes |
| 59 | Daniel Didech | Buffalo Grove | $466,122 | Yes |
| 112 | Katie Stuart | Edwardsville | $347,015 | Yes |
| 46 | Deborah Conroy | Villa Park | $184,225 | Yes |
| 56 | Michelle Mussman | Schaumburg | $168,351 | Yes |
| 57 | Jonathan Carroll | Northbrook | $96,605 | Yes |
| 96 | Sue Scherer | Decatur | $76,682 | Yes |
| 85 | John Connor | Lockport | $18,251 | Yes |
| 44 | Fred Crespo | Hoffman Estates | $24,860 | Yes |
| 98 | Natalie Manley | Joliet | $45,422 | Yes |
| 51 | Mary Edly-Allen | Libertyville | $857,998 | Yes |
Source: Illinois State Board of Elections