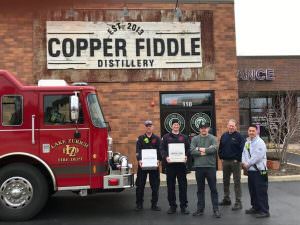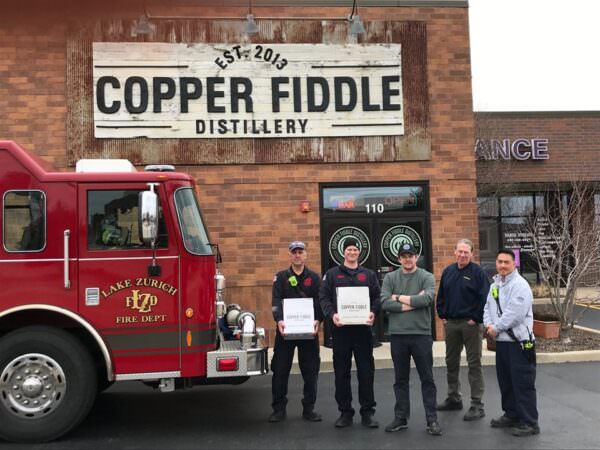 April 13, 2020
By: Matthew Besler
The COVID-19 crisis is unlike anything that we've ever experienced before. Billion-dollar sports leagues came to a screeching halt, businesses and schools shut down, graduations canceled, weddings postponed, and a record number of more than 17 million people filed for unemployment in a matter of weeks.
We want to thank the doctors and nurses that are risking their own health to save lives and care for their patients. The first responders that are on the frontlines every day no matter the current crisis to serve and protect our neighborhoods. The unsung heroes like the grocery store clerks and merchants that are staying open risking their health so we can get the supplies we need.
The Illinois Opportunity Project wants to thank the businesses, big and small, that have stepped up to serve their community and support their neighbors.
Corporations like McDonald's that donated one million N95 masks to Illinois health care workers, Comcast that offered 60 days of free internet for low-income households, or food delivery services such as UberEats that are waiving fees for their restaurant partners and pledging to donate 300,000 meals to first responders.
But even closer to home, there are local businesses all over the state, whose owners are your neighbors or friends, who attend the same church as you, whose kids go to the same school as yours or play on the same little league team, these community business owners are paying it forward and keeping your neighborhood open for business as best they can. Here are some of the local heroes we want to highlight.
Distilleries, Copper Fiddle in Lake Zurich, Blaum Bros in Galena, Witness in Vandalia, and Two Brothers Artisan Spirits in Aurora, that are producing hand sanitizer for first responders.
Trucking companies, Kemco Trucking from Elk Grove Village that answered the call from the National Guard and drove to Midway Airport to pick up medical supplies and transport them to the McCormick Place Medical Facility and AMS Elite Solutions based out of Lake Villa that has been delivering medical supplies all over the state to areas that are in the most need.
John Eggert, owner of Relish Catering Company in Schaumburg, who has been preparing care packages and food for his furloughed employees, Paul Clapps, owner of Chelas in Melrose Park, who delivered enough meals for 50 people working in the ER at Amita Alexian Brothers Medical Center when he heard they barely have time to eat a hot meal, and Kris Schoenberger, owner of BBQ'd Productions, that is on their way to completing their goal of serving 10,000 meals to first responders in Lake County.
Construction companies, AKRA Builders from Teutopolis and Barr Construction and Remodeling from Effingham, who donated N95 masks to St. Anthony's Memorial Hospital after they posted on Facebook that they needed more supplies.
Salons, Pretty Convenient Hair Extension Studio in Oswego that donated their supply of gloves to Rush Medical Center and, Do Or Dye Salon in Edison Park that is selling customized hair care packages and with each purchase, a kit is donated to a first responder.
Non-profit organizations that were borne out of this crisis such as Mokena Strong that is made up of volunteers who are picking up groceries or prescriptions for their homebound neighbors.
And people like Maria from Downers Grove who sent a message to her neighborhood group asking for fabric to sew masks for local senior citizen centers and Sylvia Wyncoop who created the Facebook group Yorkville Area Mask Makers that have already made 2,000 masks for essential workers.
We would not be able to get through this crisis without the generosity of our small business community and for that, we are incredibly grateful. While some are considered essential and others non-essential, we can show our gratitude by ordering delivery or pick-up from local restaurants, purchasing gift cards, or shopping online.
We want to hear from you. What is your favorite small business doing that we and the world should know about? Send us the local heroes in your community so we can thank them and highlight their service. Email us at [email protected], tag us on Facebook @ILOpportunity, or tweet at us @ILOpportunity. We look forward to hearing from you! Stay safe, stay healthy, and support local.