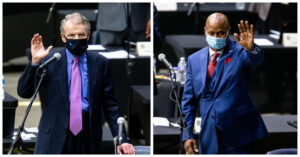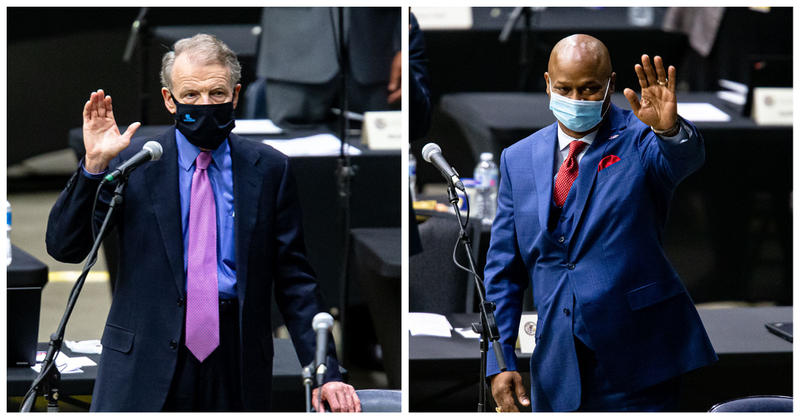 January 21, 2021
By: Katie Clancy
House Democrats and some members of the media are attempting to declare a "New Day" in Illinois state government. In reality, the selection of State Rep. Chris Welch (D-Hillside) to  replace Mike Madigan as Speaker of the House will result in very little systemic change.
Up until the last moments before the coveted vote for Speaker, Madigan still enjoyed support from newly elected State Representatives Maura Hirschuer (D-Batavia) and Janet Yang-Rohr (D-Naperville) and old allies like Katie Stuart (D-Edwardsville), Lance Yednock (D-Ottawa), and Mike Halpin (D-Rock Island), and even Welch.
When it became clear that Madigan would not get the votes, they turned to Welch.
Just two years ago, Welch nominated Mike Madigan as Speaker and was "proud" to do so. After Welch was voted Speaker, he praised Madigan, saying: "This state will never be able to adequately thank Speaker Madigan for the job he has done.
Huh? Does any of that sound like a 'New Day?'
Last month, Welch served as the Special Investigative Committee Chairman, tasked with investigating Madigan's involvement in the ComEd bribery scandal. Offered an opportunity to promote transparency and reform, Welch ran interference for Madigan. Welch refused to subpoena Madigan and allowed minimal substantive questioning and testimony.
In addition to his complicity and support of Mike Madigan, Welch's policy record is problematic for working-class families and small business owners.
In just the past three years, Welch supported the record-breaking 2017 income tax hike, voted to double the gas tax, and championed Gov. Pritzker's Tax Hike Amendment, having proudly served as a Sponsor for the bill.
Welch was also one of the few lawmakers brazen enough to sue former Comptroller Leslie Munger for withholding legislative pay during the state budget impasse. State vendors and nonprofits weren't receiving their payments, but Welch was more concerned with his own bottom line and enriching himself and his colleagues.
It's not a "New Day." In fact, it sounds exactly the opposite of what voters who are hungry for reform are looking for. Politicians like Governor Pritzker and Speaker Welch have agendas that run counter to what Illinois families and businesses are demanding.
Voters demanded reform, which means no more 'good ole boys club' in Springfield, no more pay to play politics and a functioning government that works for the people and not as a place for politicians to get rich.
With leaders like Welch and Pritzker in power, voters should expect to see more of the same coming out of Springfield. But the defeat of the Tax Hike Amendment is a powerful example of what can happen when local leaders organize and neighbors stand together and say no to greedy politicians like Welch and Pritzker.
Join us as we hold the General Assembly accountable for their failed promises of reform so we can proudly declare a "New Day" in Illinois. 
GET INVOLVED: