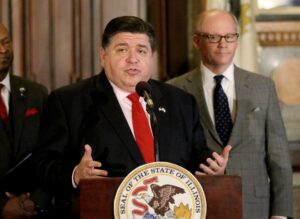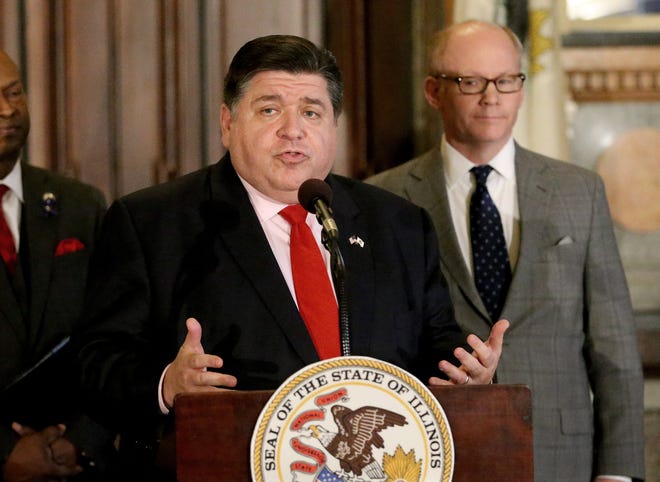 May 31, 2023
By: Katie Clancy
Every year, members of the House and Senate are delivered a multi thousand page budget in the middle of the night or during the long Memorial Day weekend when most families are enjoying the time off.
The most obvious response to such an egregious lack of transparency and collaboration is to ask, how are members supposed to vote on a budget that includes $50 billion in spending with very little time to review and debate?
It is true that their methods aren't in the spirit of good government. And it is also true that  through their words and actions every day they aren't hiding what they think should be prioritized in the budget: more government programs we can't afford with zero structural reforms and things like the prioritization of health care for the undocumented over both life-changing scholarship programs for low-income families.
The Democratic leaders in power, especially Governor Pritzker, are more than happy to share what policies they care about through social media posts, press conferences, and heated debates blasted in the media.
In 2018, when Pritzker was running for Governor, he said he was opposed to the Invest in Kids Tax Credit Scholarship Program that uplifts low-income, working families and provides them the opportunity to send their children to a school that better fits their needs.
He said at an Illinois Teachers Association event that, "We should as soon as possible do away with it."
Now that Pritzker is in his second term, he was finally able to do away with the program in the budget, granting a win for his friends in the teachers unions in their quest to dump even more money into an unaccountable public school system and have been blasting the scholarship program since its inception.
Now, 9,000 families are at risk of being uprooted from the schools they love.
While those families aren't prioritized, the thousands of illegal immigrants sent to Illinois because of a broken border crisis are.
Last year when Texas Governor Greg Abbott was overwhelmed and first started sending migrants to so-called "sanctuary cities and states, Governor Pritzker said "Illinois welcomes refugees, asylum seekers and immigrants and we are working with federal and city officials to ensure that these individuals are treated with respect and safety as they look to connect with their family and friends."
Now, Illinois taxpayers are on the hook for at least $500 million in healthcare costs with more spending in the future.
And lastly, when you look at campaign contributions, it's obvious that public sector unions wield heavy influence.
Although pensions remain chronically underfunded, lawmakers refuse to touch this structurally deficient blackhole that continues to price Illinois families out of their homes and out of the state.
As frustrating as it is, this year's budget is par for the course from what we've seen from the Democrat majority in the last several years: a last minute budget reveal, spending priorities for their political allies, and refusal to reform spending that could relieve families of the ever increasing taxes they deal with every day.
While Pritzker and legislative leaders call the budget, "fiscally responsible and compassionate," we call it predictable and uninspiring.
GET INVOLVED: