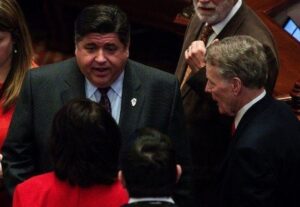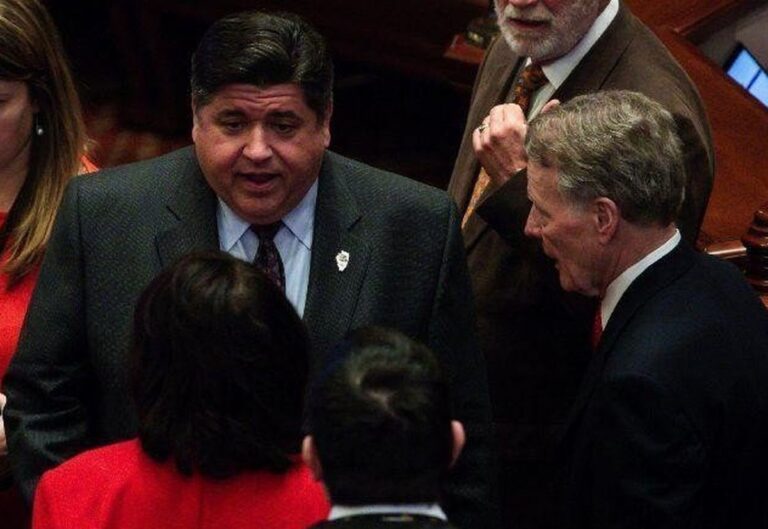 March 4, 2021
By: Katie Clancy
And the winner is…Congresswoman Robin Kelly. After 23 years of Madigan's reign, Illinois Democrats voted on a new Party Chair this week. The Pritzker-Madigan backed candidate, Chicago Alderman Michelle Harris, fell short. This chalks up another political loss for both Madigan and Pritzker.
It has not been a good run so far for this less-than-dynamic duo. Pritzker suffered the defeat of his cornerstone campaign promise – the Tax Hike Amendment and Madigan's handpicked State Rep. successor resigned after just two days on the job.
What else doesn't look good: the indictments of three more Madigan allies that stem from the ComEd bribery scandal investigation. Former State Rep. Eddie Acevedo and his two sons were in court this week pleading not guilty to tax charges.
Madigan has yet to be charged with any wrongdoing, but we'll see if the extension of U.S. Attorney John Lausch's job here in Illinois will produce any more bombshell indictments.
For decades, Madigan was supported by his House Democratic colleagues, but his support started chipping away when the #MeToo scandal hit Springfield in 2017. One of the major revelations was finding out that the Legislative Inspector General position had been left vacant for three years. Complaints of sexual harassment and other workplace violations were being sent to an empty office.
Now, State Rep. Mike Murphy is pushing legislation to expand the powers and independence of the Inspector General. A truly independent Inspector General is a step in the right direction to hold politicians accountable and best serve the people they are supposed to represent.
There's also some much-needed oversight being pushed by State Rep. Dave Welter, who is pushing for an Auditor General, independent of the Pritzker administration, to investigate the tragic COVID deaths of 36 veterans in the La Salle Veterans home. This story has not garnered the attention it deserves. Federal officials found that sanitizers used in the home were ineffective, and the staff was not adhering to proper safety protocols.
We need an Auditor General to figure out who failed these heroes and what the Pritzker Administration knew, and if their failure to act in time contributed to these deaths.
Lastly, in response to Speaker Welch's renewed push to enact the graduated income tax that 3 million Illinois voters defeated last November, House Republicans filed a resolution "to affirm their opposition to the tax."
As we said in our statement when Welch first floated the idea, politicians like Pritzker and Welch will always turn to the failed policies of more tax hikes and higher spending and should not be trusted with more power over your future in Illinois.
Whether it's Pritzker, Welch, or even new party Chair Robin Kelly, the establishment Democrats in Illinois have no solutions to the state's fiscal problems other than raising your taxes.
Their policies have led to the exodus of jobs, families, and opportunity. They have failed and do not deserve any more chances to right this ship. 
It'll take the support and hard work from grassroots advocates like you to strip them of the power they take for granted and finally start the change needed to save our state.
GET INVOLVED: