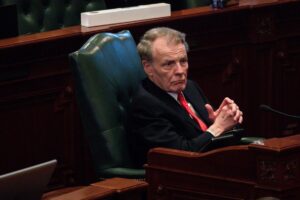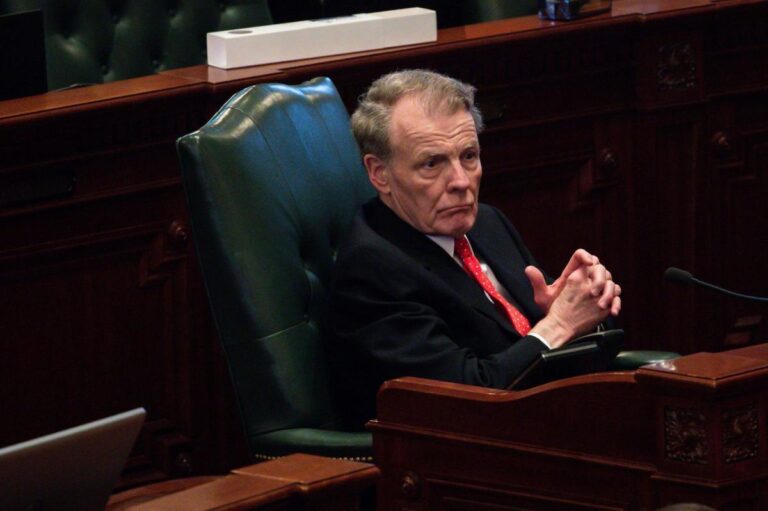 January 11, 2022
By: Katie Clancy
Illinoisans are in a better position to improve their lives and reform state government since Mike Madigan's departure. And it's not because of his successor, but because the kinks in the Illinois Democratic Party's armour are now exposed.
Madigan's political fate wasn't decided by his colleagues, but by the voters when they resoundingly rejected him and Gov. Pritzker's latest power grab in the Tax Hike Amendment. The Democratic caucus content to aid Madigan's corruption was left in crisis when he resigned.
Their crown jewel, a graduated income tax, wasn't going to happen. Their crown prince, the powerful Mike Madigan, wouldn't be around to protect them. And they could no longer hide behind phony accounting tricks or deceiving voters with higher tax increases tactfully implemented in the future.
Madigan knew the ship was sinking and bolted while his colleagues chose a new Speaker in an attempt to rebrand their party without changing its substance: high taxes, personal enrichment, corrupt government.
And it has been an epic failure ever since.
More tax hikes, skyrocketing crime rates, failure to contain the COVID crisis, school closures, and more.
There was never a "New Day," but in fact, an even "Worse Day." And Illinois families see right through it.
In a recent interview, Speaker Chris Welch admitted that 2022 is going to be a hard year for Democrats. He knows Democrats can't run on their record because families aren't better off than they were three years ago when Pritzker was elected or since last year when Welch became Speaker.
When voters defeated the Tax Hike Amendment in 2020 they were demanding real reform of a state government that hasn't served their interests. They didn't vote for a new proxy for Madigan that still believes in high taxes, more government mandates, and less power over your family's future in Illinois.
The engaged voters who put an end to the status quo deserve the credit for the end of Madigan's reign. Now, this same base of families, business owners, farmers, and seniors are anxious and eager to see the new leaders who will emerge and lead on delivering tangible results for their communities.
2022 will be a good year for reform-minded candidates and it's thanks to courageous leaders throughout the state who stood up and said enough was enough.
GET INVOLVED: