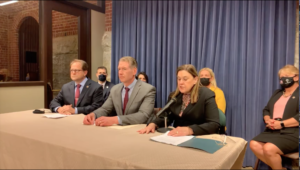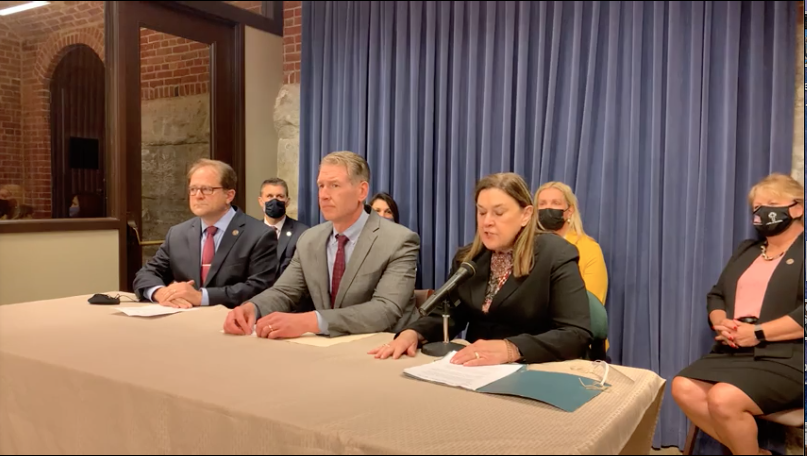 May 17, 2021
By: Katie Clancy
Every election year, politicians campaign on "cleaning up Springfield." They claim they will work to restore the trust that has been broken after years of corruption. Ironically, over the years most of these TV commercials and paid mail pieces were funded by Mike Madigan, guaranteeing there would be little action on corruption and proving the insincerity of these politicians and their advertisements.
Madigan was finally forced out of his position as Speaker as a federal investigation swirls around him and after multiple alleged cases of sexual harassment of members of his team, including the resignation of his Chief of Staff.
Remember, Gov. Pritzker has been under federal investigation too for trying to dodge property taxes at his Chicago mansion by ripping out the toilets.
Even with Madigan gone, much of the corrupt culture he created remains in place at the statehouse.
Against this backdrop, the Senate Republicans are fighting back. They are providing an alternative path for Illinoisans who want to see their government work for them. Who want to see consequences for public officials who use their positions of power to benefit themselves at the expense of taxpayers. To make sure that the influence from special interest groups don't come before families or small business owners trying to make ends meet.
Today, the Senate GOP introduced an ethics reform package that includes measures such as banning legislators from lobbying at any level of government, empowering the Attorney General and States Attorneys to investigate corruption rather than kicking it up to federal officials, and increases the level of transparency so legislators aren't voting on bills that are in direct conflict with their finances or otherwise.
It is exactly the kind of clear contrasting policy package that shows Illinoisans a vision they can rally around.
This fundamental ethics reform package created to hold corrupt politicians accountable is one of the many reform packages put forth by the Senate GOP this session.
Members are still fighting for support from the Governor and their Democratic colleagues for the People's Independent Maps Act. This bill would create an independent commission to draw the legislative maps and take the power out of the hands of partisan politicians. There seems to be little support from Democrats to give that power up and allow voters to choose who represents them and not the other way around.
The Senate GOP is forging a new path for the state. Democrats in the General Assembly remain fixated on maintaining their power and protecting the status quo.
They have proven who they are and who they represent. Themselves.
Will you hold them accountable?
GET INVOLVED: