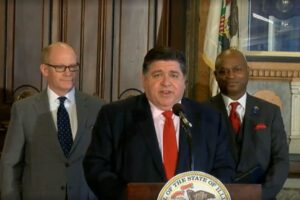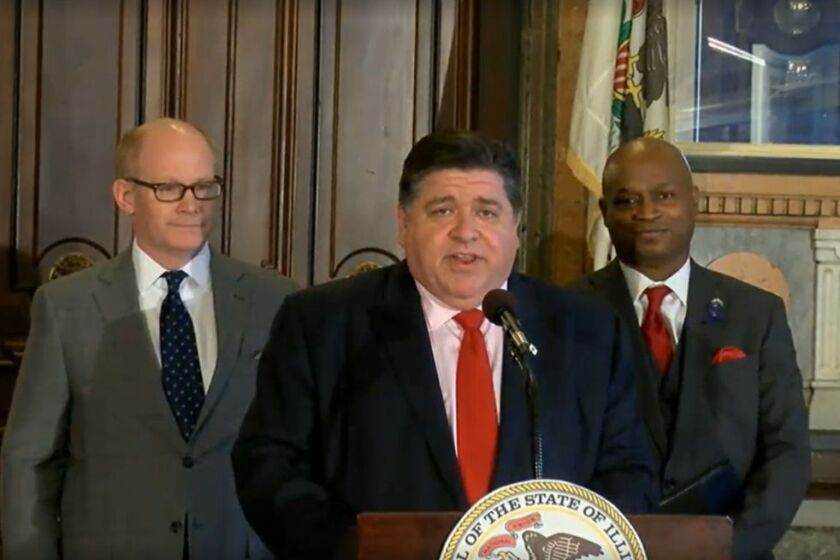 May 3, 2023
By: Katie Clancy
Yesterday's guilty verdict of the 'ComEd Four' doesn't bode well for former Speaker Mike Madigan in his pending trial for his alleged role in the ComEd bribery scandal.
Madigan's legal fate is now in the hands of the court. But a possible guilty verdict isn't where the accountability should end.
For decades, his colleagues elected him as leader. And when his legal fate was finally coming to a head, some of these same colleagues finally turned on him, while others continued to stand by his side.
Madigan still enjoyed support from State Representatives Maura Hirschauer (D-Batavia), Janet Yang Rohr (D-Naperville), Dave Vella (D-Rockford) and old allies Katie Stuart (D-Edwardsville), Lance Yednock (D-Ottawa), and Jay Hoffman (D-Swansea).
His handpicked replacement, Chris Welch, originally supported Madigan for another term, accepted the position of leader and praised Madigan saying, "This state will never be able to adequately thank Speaker Madigan for the job he has done."
This is the same Welch who after yesterday's verdict stated, "Since my election as speaker, I've been clear that restoring trust in government was paramount."
How can Illinois residents trust his leadership when just two years ago he was thankful for all Madigan had done?
Welch isn't the only one who is speaking out of both sides of his mouth on corruption.
After yesterday's verdict, Pritzker's office fired off a statement, "The Governor believes we must restore the public's trust in government and today's verdicts are proof that no one is above the law."
Is this the same Pritzker that said, ​​"The people of Illinois have much to be grateful for thanks to Madigan's dedicated public service."
Restoring trust should be the priority of state government officials. But, that starts with being deserving of trust. Illinoisans know that level of credibility won't come from politicians like Welch or Pritzker.
Federal investigators held Madigan's accomplices accountable. Now it's time for Illinois residents to do the same for politicians who have repeatedly lied to them while aiding and abetting the corrupt Mike Madigan.
GET INVOLVED: