By Illinois Opportunity Project
/ May 26, 2022
Each time legislators have had a chance to tackle corruption head-on, they have failed.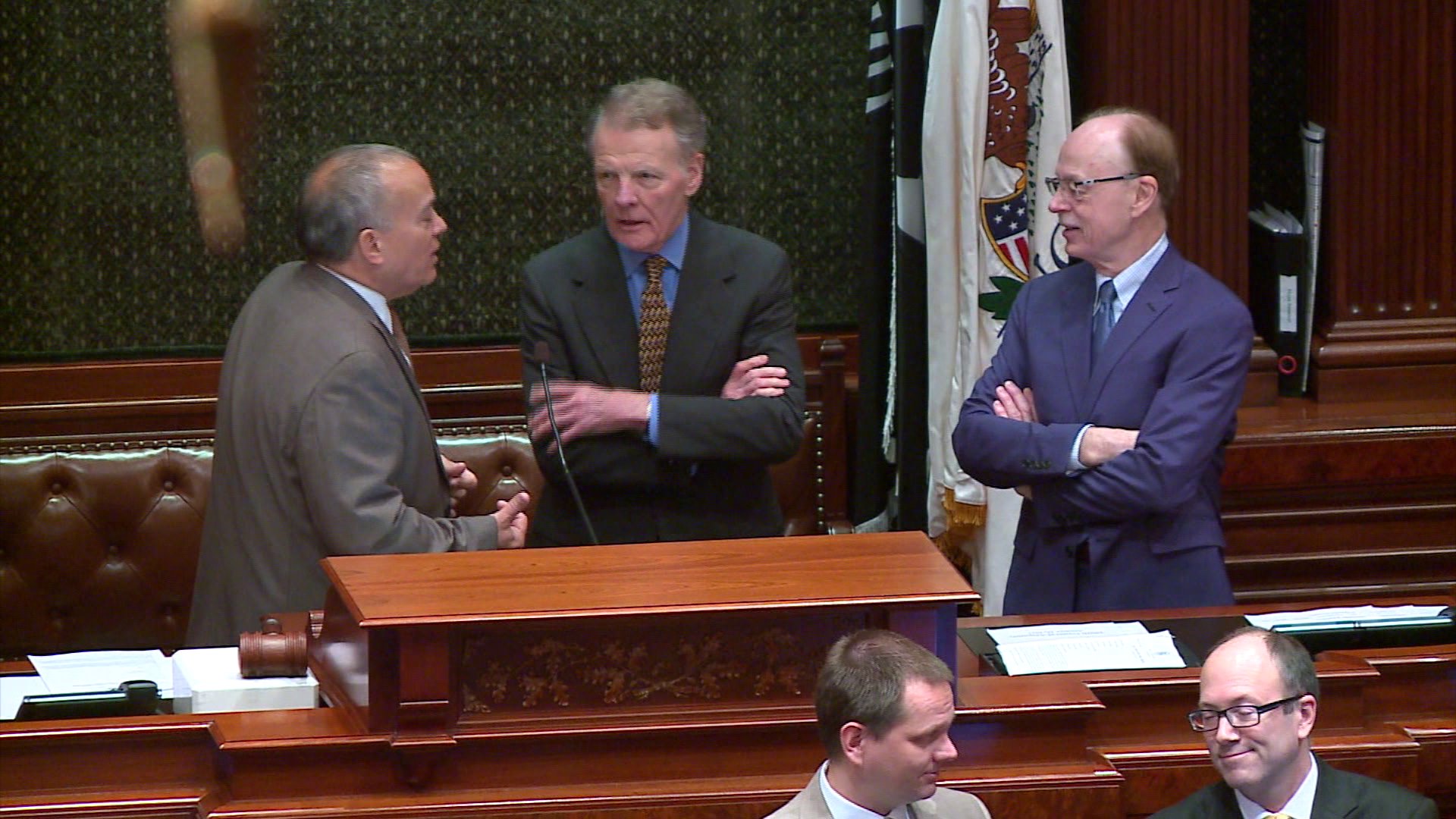 Help us improve Illinois.
DEMAND CHANGE
FROM THE POLITICAL CLASS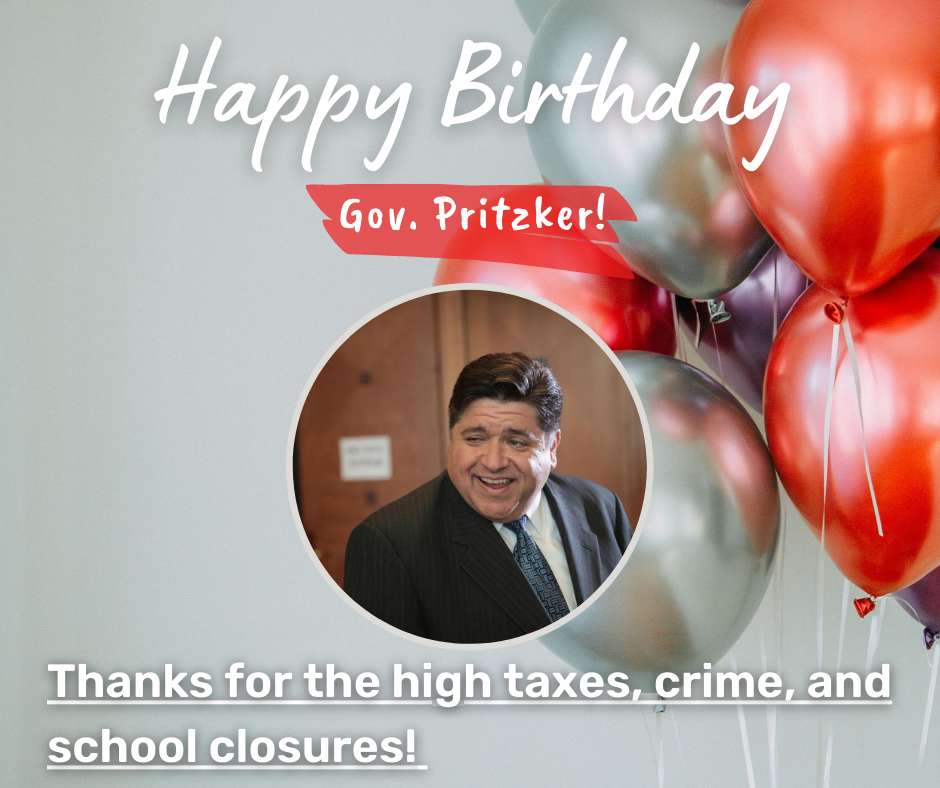 Sign here to wish Gov. Pritzker a happy birthday and thank him for the high taxes, soaring crime rates, and school closures!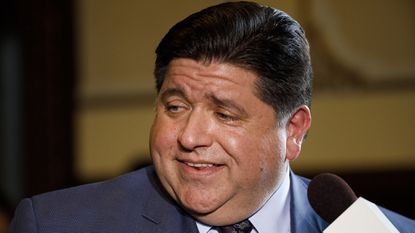 Illinois received $8 billion in COVID relief funds from the federal government. Instead of giving Pritzker more power over more tax dollars, Illinois families who have been struggling with the rising costs of every day goods due to inflation deserve tax relief.
State Reps. Avery Bourne and Tom Demmer proposed giving Illinois families $400 in tax credits to lighten the burden. Gov. Pritzker completely dismissed the idea of giving families any sort of tax relief.
Illinois families deserve relief and a leader who is cognizant of the struggles of the average Illinois family.
Sign here to voice your support and demand tax relief for working-class families!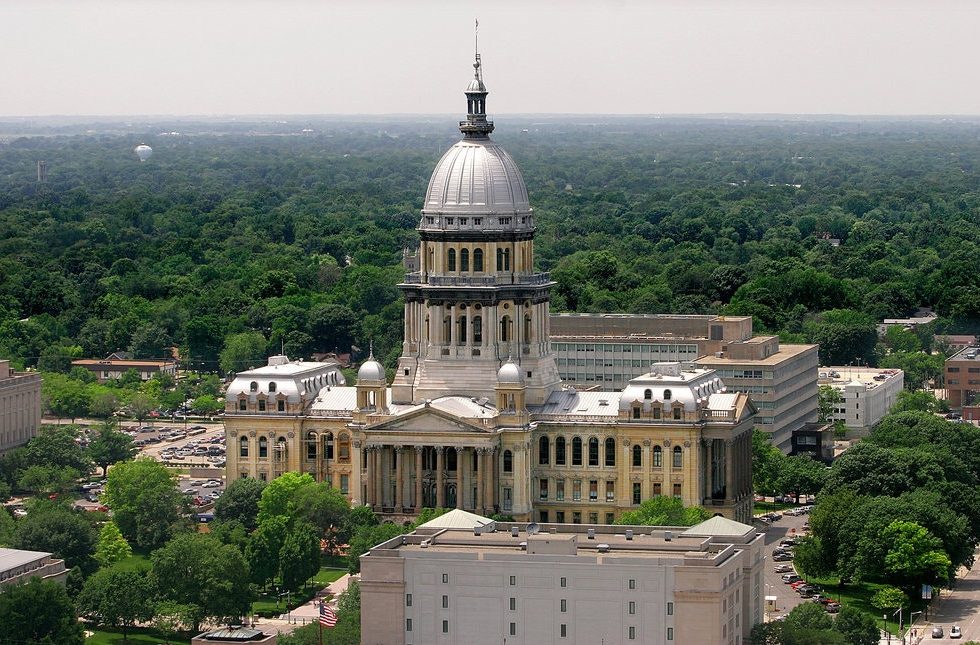 The Illinois Opportunity Project believes that empowering and organizing people around our shared values is the most impactful way to change our State and strengthen our communities. 
We use the neighborhood team model and relational organizing to empower individuals to change their neighborhoods and advance free-market principles into law.
 
This relationship-centric approach prioritizes the identification, training, and development of volunteer leaders. These local leaders build field organizations that drive voter contact, strengthen their communities, and create lasting policy and political change. It is a grassroots model that builds advocacy capacity from the neighborhood up, not the top down.
 
This approach of investing in people, building relationships, and creating a structure of cascading training and leadership development allows us to contact and educate voters on an enormous scale.
WE HELPED SUPPORT THESE LEGISLATORS THAT ARE COMMITTED TO LIBERTY & FREE ENTERPRISE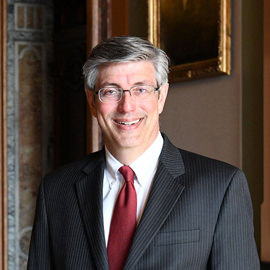 DAN UGASTE
State Representative - District 65
Dan Ugaste is an American politician and Republican member of the Illinois House of Representatives for the 65th district. The district, located in the Chicago metropolitan area, includes all or parts of Batavia, Elgin, Geneva, Hampshire, South Elgin, and St. Charles.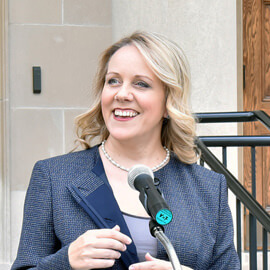 DEANNE MAZZOCHI
State Representative - District 47
Deanne Mazzochi is a Republican member of the Illinois House of Representatives from the 47th district. The 47th district includes all or parts of Elmhurst, Oak Brook, Oakbrook Terrace, Western Springs, Clarendon Hills, Hinsdale, Westmont, and Downers Grove.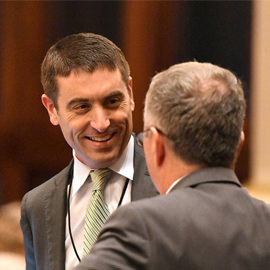 MIKE MARRON
State Representative - District 104
Michael T. Marron is a Republican member of the Illinois House of Representatives from the 104th district. The 104th district includes parts of Champaign and Vermilion counties in east-central Illinois.
Help us improve Illinois.
CONTRIBUTIONS TO ACHIEVE A SOLUTION
Online gifts to the Illinois Opportunity Project are completely secure. For more information, see our Privacy Policy and Terms and Conditions. Gifts to the Illinois Opportunity Project are non-refundable. As a 501(c)(4), gifts are not tax deductible.